Santa brought you an Amazon Fire TV? Here's what to do first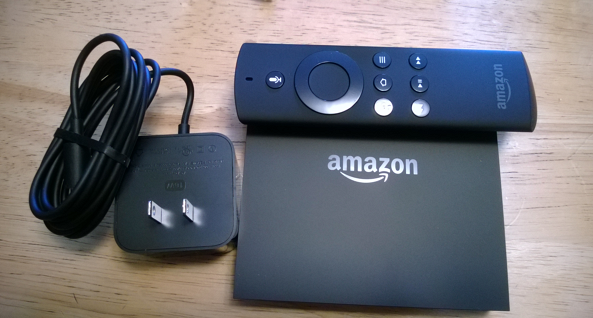 This year Amazon jumped into the set-top box market with a remarkably mature competitor. Since its release, the Fire TV has continued to accumulate features and improve. In fact, it's now serious competition for the likes of Roku and Apple TV. So did you find one under your tree this year? If so, there are a few things to know.
First, and perhaps most obvious, you need to  have an Amazon account. That shouldn't be a barrier for most people. You'll just need to enter your email and password to get up and running on your new set-top box. It also needs to connect to Wi-Fi, unless you can use a wired connection (which is better). If your router is password protected then that will be the final entry to start.
Once you're in, you'll find an easy to scroll menu sprawling down the left side of the screen. This is where all of your options reside. If you don't do so already, you can begin dropping things into your Amazon Watchlist (it helps to have a Prime account).
You can also activate other services like Hulu (you'll need a Plus account) and Netflix. Additionally there is more you can add, just head to the app store -- it's divided by categories on the left -- and pick what you want. Some are free, some are not. You'll also find a nice selection of games there -- get yourself a controller to make playing them much easier.
The remote is Bluetooth -- no need to open the cabinet door to use it. It also has voice search, you'll just need to press the button at the top and speak your command. It's dead simple.
Settings is the final worry for you, and you likely won't be here long, if at all. Here you can change the display and sound, as well as delve into the system and set up Free Time for your children, which allows limited access to only what you deem is acceptable for them.
Congratulations, you got a great new set-top box. It will serve for many purposes, We hope you enjoy it in the coming year, and you can expect it to only improve during that time.