Silicon Power Slim S85 and Velox V85 SSDs are 'gaming-grade', up to 960GB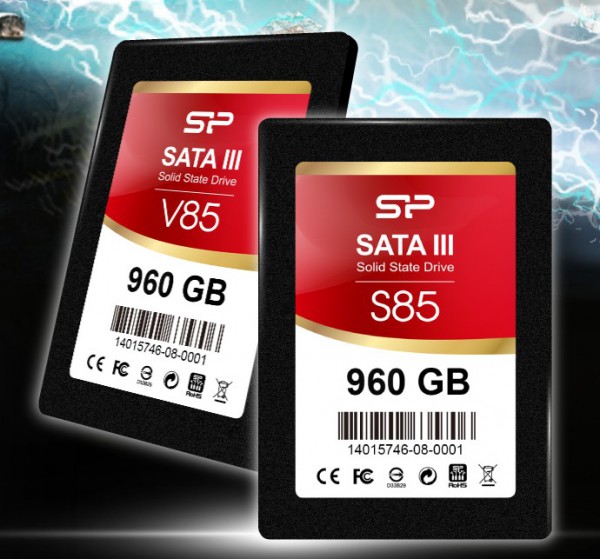 If you are into PC gaming, then you probably have a really sweet computer. I'm sure it has a powerful graphics card and a ton of RAM, but what about storage? If your operating system is running from a traditional spinning hard drive, your computer is lame. All the cool kids have solid state drives and if you do not, then you are truly missing out.
Don't worry though, there are plenty of SSDs on the market, and prices have been dropping lately. Today, Silicon Power announces two new such drives, with a big emphasis on gaming. If you are looking to achieve faster load times for games, or just an overall performance boost, you should definitely take notice.
"Engineered with a quality controller and the ultra-fast 6Gbps SATA III interface, Slim S85 and Velox V85 provide amazing Read/Write speeds of 560MB/540MB/sec for ATTO test and 530MB/510MB/sec for CDM (CrystalDiskMark) test. On top of that, 960GB high storage space enables users to move all data from an existing hard drive to the newly installed SSD. You won't be haggling over more room to store games, music, films and applications. Compared to a hard drive, S85 and V85 realize higher stability to be shockproof and vibration-proof for there's no moving part contained. Built with S.M.A.R.T. monitoring system and ECC technology, they offer safe data transmission; meanwhile, Wear Leveling technique promises prolonged lifespan and improved durability", says Silicon Power.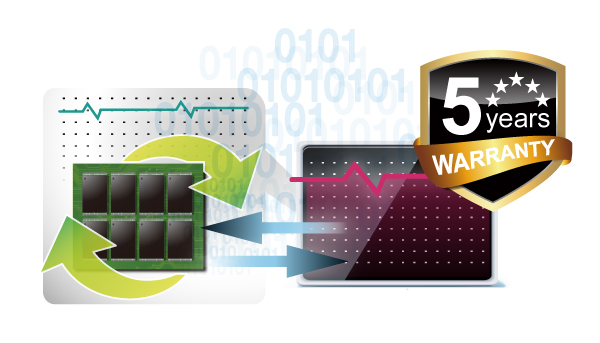 SP further says, "with 64g weight and 7mm height, the newly-launched Slim S85 and Velox V85 target users of ultrabooks and laptops to achieve high portability and usability. The Velox V85 comes with a mounting kit for 3.5 inch drive bay so it can be installed in laptops, desktops and definitely ultrabooks for different upgrade solutions. Professionals and hardcore PC gamers can get more bang for their bucks! To provide more considerate service and support for customers, both S85 and V85 are backed by a 5-year warranty. These two SSDs are available in 240GB, 480GB and 960GB to suit a range of budgets and storage needs".
Silicon Power touts the following features.
7mm slim design for ultrabooks and ultra-slim notebooks
SATA III 6Gbps backwards compatible with SATA II 3Gbps
ATTO: 560MB/s max. Read speed; 540MB/s max. Write speed
CDM: 530MB/s max. Read speed; 510MB/s max. Write speed
Support TRIM command, NCQ and RAID ready
Equipped with Wear Leveling to extend endurance
Implemented with ECC technology to guarantee reliable data transmission
Built-in with SMART monitoring system
Low power consumption
Shockproof and anti-vibration
No noise, no latency delay and no seek error
5-year warranty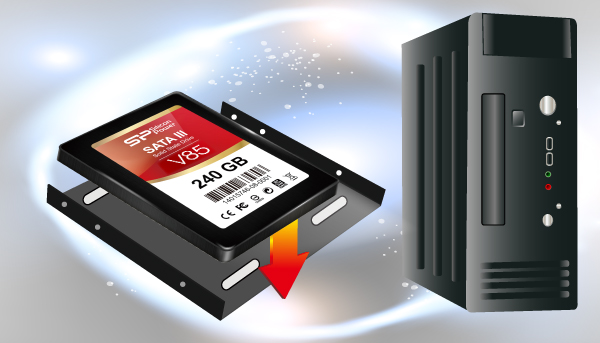 Strangely, both drives appear to be identical, with the exception of the mounting kit. With that said, desktop users that only have 3.5 inch inch bays available, will want the Velox V85.
What exactly makes these drives better for gaming is unknown. I suspect that the "gaming-grade" label is nothing more than marketing speak. However, Silicon Power makes quality products, so the performance and reliability should be very good. The company backs the drives with a 5-year warranty, which adds to the peace of mind too. Sadly, price and availability are not yet known.