Celebrate Dr. Martin Luther King, Jr. with Microsoft's Bing Maps

Happy Martin Luther King, Jr. Day! Today, we celebrate the birthday of one of the most important figures in USA history. Heck, his impact on civil rights transcended America and had an impact globally. While today is not technically his birthday -- that is on January 15 -- the federal holiday is always on the third Monday of every January. To have a federal holiday is a great honor, putting him in the same league as other American heroes like George Washington and Abraham Lincoln.
Sadly, racism and prejudice are still alive today, although far less so. Dr. King's inspiration helped plant a seed that causes generations of Americans to become less hateful as time marches on. Even seemingly simple things like sports and music have helped bridge the gap between cultures and skin color. Today, in celebration of Dr. King, Bing Maps will take you on a virtual tour of the Civil Rights Movement in the USA. Won't you join the ride?
"Imagery on Bing Maps enables you to interactively and naturally learn about history by exploring the places where events took place. Today is Martin Luther King Day in the United States. It is a day reserved to commemorate not only a singular inspirational leader but also the movement with which he is most closely associated -- the African-American Civil Rights Movement of the 1950's and 1960's. The country underwent turbulent changes during that period precipitated by events in places like Montgomery, Alabama and Greensboro, North Carolina. I'm going to highlight significant historical landmarks that you can experience through Bing Maps", says Mike Gilbert, Principal Program Manager Lead, Microsoft, Bing Maps.
Gilbert is right, Dr. King is mostly associated with civil rights for black Americans. It is important to remember, however, that his vision extended beyond a single color. Today, all colors of people benefit from his work. Anyone that faced discrimination was helped by Dr. King.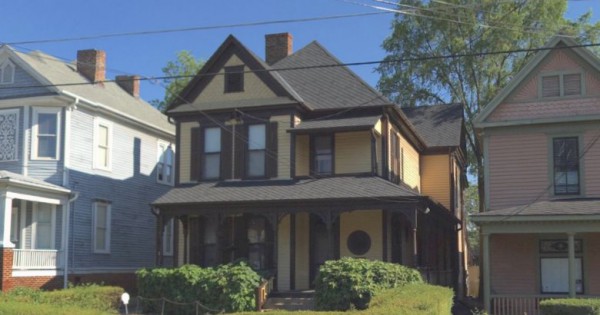 The above house is where Dr. King was born. On January 15, 1929, in a seemingly simple home in Atlanta, Georgia, one of the most important Americans of all time greeted the world for the first time. You can see the house on Bing Maps here.

King's most famous speech is "I have A Dream". Not only was it inspiring to many people at the time, but it continues to inspire today. The words in the speech are timeless and will forever be relevant. He gave this speech at what is now the National World War II Memorial, seen above. You can see this on Bing Maps here.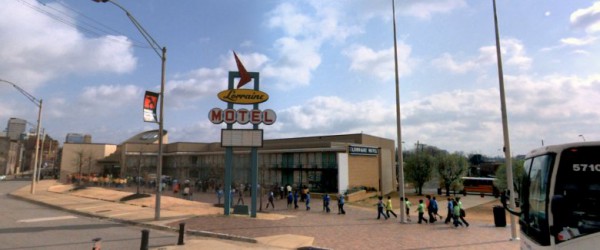 Unfortunately, this great man's life was cut short by a coward who was scared of Dr. King's message. On April 4, 1968, James Earl Ray assassinated Dr. King at the Lorraine Motel in Memphis, TN, seen above (visit on Bing Maps here). While some will find it sad that a great man's last moments were at a seemingly low-class motel, I find it impressive. You see, even as the Civil Rights Movement was treating him like royalty, he still lived simply. A man who was born in a simple home, died in a simple motel. What came between those moments are what really made his life.
Yes, BetaNews is a tech site, and I am sure many of you aren't looking for a history lesson. With that said, Microsoft's use of technology to celebrate Dr. Martin Luther King, Jr. is a great example of how computers can be used for actual good. So if you have kids that are off from school today, teach them something about Dr. King and the Civil Rights Movement rather than letting them play video games all day.
You can read more about Bing's virtual tour here.
Photo Credit: Atomazul / Shutterstock