Logitech keyboard and mouse Wireless Combo MK345 has crazy-long battery life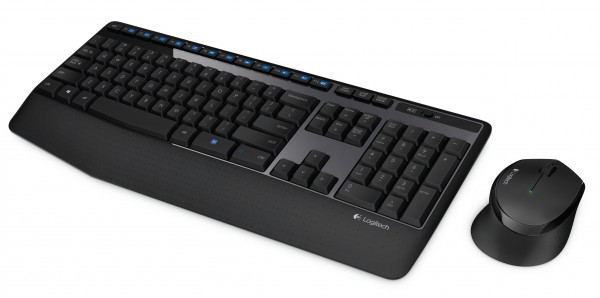 We are now well into 2015, and you know what that means, right? New beginnings! I have been doing a lot of cleaning in my home office, trying to streamline my desk and throw away useless junk. Whenever this happens, I get a hankering for a new keyboard and mouse, as it makes my computer feel new.
Luckily, one of the best manufacturers of such products, Logitech, is back once again with some new input devices. The Wireless Combo MK345 package contains both a mouse and keyboard, sans wires. The best part? The battery life is insanely long. While I normally prefer wired devices, this may convert me.
"The Logitech Wireless Combo MK345 pairs a full-size keyboard, featuring a generous textured palm rest, with a supportive contoured right-handed mouse. Logitech's wireless technology ensures a solid connection to your computer from up to 33 feet. With its spill-resistant design, the keyboard was also crafted to keep you safe from liquid mishaps", says Logitech.
The company further explains, "engineered with efficiency in mind, the Logitech Wireless Combo MK345 lets you to go longer between battery charges, with up to three years of keyboard battery life and over 18-months of mouse battery life".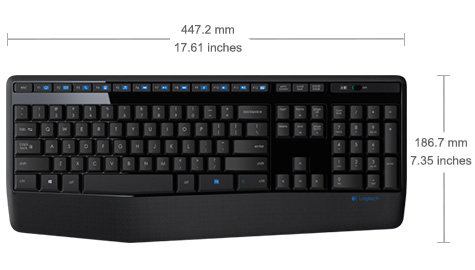 KEYBOARD
Battery life: 3 years
Battery: 2-AAA
On/Off switch: Yes
Full-size layout with 12 enhanced F-keys for media control
Unifying-ready keyboard: No
Unifying-ready receiver: No
Wireless operating distance: 10m maximum
Wireless system: Advanced 2.4 GHz wireless connectivity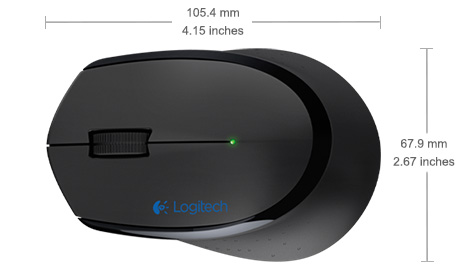 MOUSE
Sensor technology: Logitech Advanced Optical Tracking
Resolution: 1000 dpi
Battery life: 18 months
Battery: 1-AA
Number of buttons: 3
Scroll Wheel: Yes
Tilt function: No
Wireless operating distance: 10m maximum
Wireless system: Advanced 2.4 GHz wireless connectivity
Connection Interface: USB receiver
Wow, 3 years of keyboard battery life? That is absolutely crazy good! The main reason I use wired components is that I am fearful the juice will run out in the middle of something important. Three years is certainly enough to quell my fears. While the mouse "only" lasts 18-months, this too should exceed many consumers' needs.
Unfortunately, these devices have some things going against them. They are both not compatible with Logitech's awesome unifying USB receivers. Also, the mouse is lacking both a tilt-wheel and thumb buttons. While I can live without a tilting scroll wheel, I do not think I can do without thumb buttons -- I use them frequently for back and forward in the web browser.
While Logitech has not yet officially announced pricing or availability, it has a list price on Amazon of $49.99.