Acer announces C740 and C910 Chromebooks for education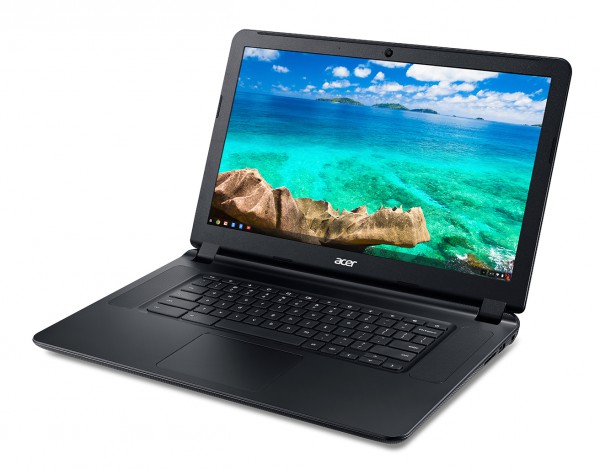 Chromebooks are wonderful computers, albeit a bit limited. Sure, some people can get by using them as a full-time machine, but if you need specialized software, a true desktop operating system may be required. With that said, many users live in the browser nowadays, so it makes total sense for them.
Where Chromebooks really shine, however, is in education. You see, Chrome OS is a very secure platform that keeps students safe from malware. Best of all, they are easy to maintain by IT. Today, Acer announces two new Chromebooks designed for education -- the 15.6 inch C910 and 11.6 inch C740.
"Both the Acer C910 (seen above) and C740 (seen below) provide an excellent balance of performance and battery life, so students can run multiple apps and take their Chromebooks around the classroom and campus for real-world learning. Both systems will be available with a 5th Generation Intel Core i3-5005U processor or next-generation Intel Celeron 3205U processor based on the Broadwell Micro-architecture. The Acer C740 provides up to 9 hours of battery life and the Acer C910 provides up to 8 hours, so both systems can be used all-day by students", says Acer.
The manufacturer further explains, "the new Chromebooks for education customers will be available in February through Acer authorized retailers. In the United States, the Acer C910 will be available with either a 16GB or 32GB SSD drive and 4GB of RAM starting at $299.99. The Acer C740 will be available with a 16GB SSD drive and either 2GB or 4GB of RAM and starts at $259.99. Exact specifications, prices and availability will vary by region".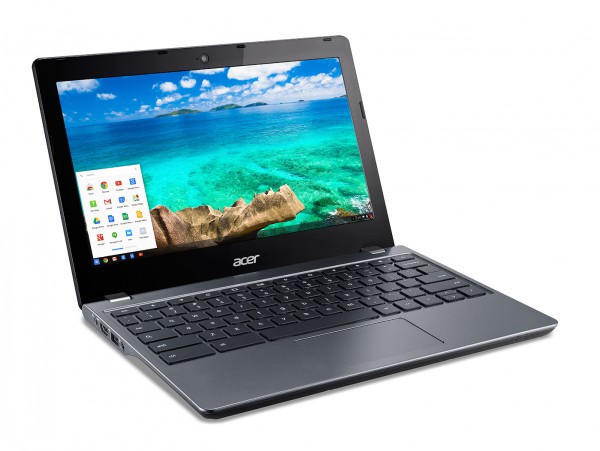 Acer definitely has the pricing correct, as school budgets can sometimes be very tight. While I would prefer to see the machines have 4GB of RAM by default, 2GB may be passable in a classroom setting with basic needs.
The C740 looks nice, but the C910 is the more attractive option -- I suspect students would prefer that design, but would not enjoy carrying the extra heft in a backpack.