Face-to-face status meetings are bad for productivity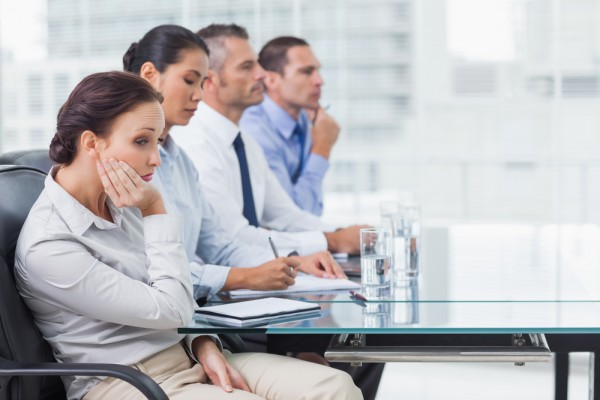 American workers spend an average of 4.6 hours a week preparing for meetings and 4.5 hours actually in them, but most would rather be doing something else.
This is among the findings of a new survey by enterprise collaboration software specialist Clarizen. It also shows that almost half of respondents would rather "do any unpleasant activity" than sit in a status meeting, including going to the Department of Motor Vehicles or watching paint dry.
35 percent say that status meetings -- a meeting with updates for team members on completed and active work tasks -- are a waste of their time. Three in five also report that they multitask during meetings.
"Survey results continue to show that status meetings do not boost employee productivity," says Avinoam Nowogrodski, founder and CEO of Clarizen. "In today's modern workplace, where demands are constantly changing, employees need easy, real-time access to their discussions, work content and processes. This is what fuels employee productivity and quality work, not sitting in status meetings or preparing lengthy status reports. Clarizen enables company-wide collaboration, accountability and transparency, meaning workers spend less time in meetings and more time completing actual, meaningful work".
Clarizen's latest release includes a new mobile platform which mirrors the features of its web-based application. This creates a seamless user environment which allows users to have a consistent experience wherever they are and whatever device they're using.
By offering immediacy and flexibility it allows employees to get their work done and stay up to date without having to spend time sitting in meetings.
The latest release is available now at no charge to existing Clarizen customers. For more information on what it offers you can visit the company's website.
Image Credit: wavebreakmedia / Shutterstock