Get Cortana working in Windows 10 in the UK, and other non-US countries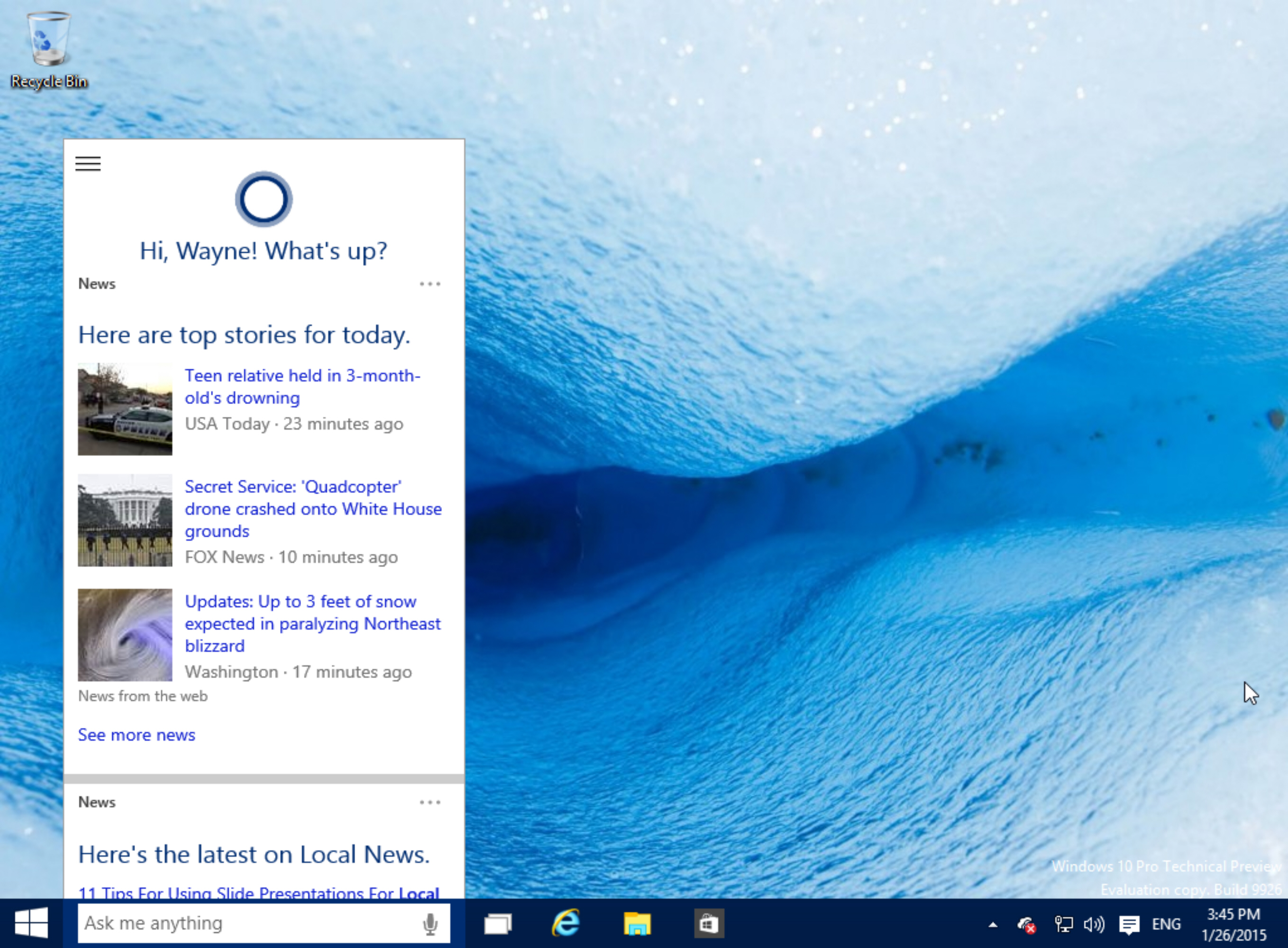 One of the biggest new features in the latest build of Windows 10 is Cortana. Microsoft is bringing its virtual assistant to the desktop, and if you install Build 9926 you can see what she's capable of right now. Well, you can if you're in the US at least.
If you live outside of America, in the UK for example, if you summon Cortana you'll be told she's "not available to help in your region", which is a bit rubbish. Fortunately, there are ways around this silly restriction.
All you need to do is switch regions. Click the Start button and go to Settings. Click on Time & Language, then click on Region & Language, and set your Country or Region to United States. Change the language to English (United States).
Now when you click on Cortana she'll be happy to help. Sign in with your Microsoft account if you haven't already.
Tell Cortana what you'd like her to call you, and listen to how she says your name. If it's not right, you can tell Cortana this and speak your name correctly into the microphone. Once that's set up, you're ready to start using the feature.
You can type something into the search box, or click the microphone icon to ask a question. When summoned Cortana will present you with the news and weather and you can customize this by clicking the three dots to the right of each section.
To customize Cortana's abilities, click the hamburger button at the top left. Go to Settings. This is where you can turn the assistant on or off, change your name, and enable the "Hey Cortana" feature. You can manage Search, including General Cortana & Search Settings, from here too.