Facebook will urge UK users to register to vote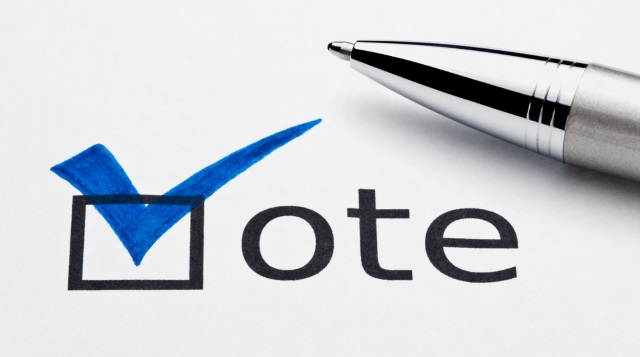 If you're in the UK, your Facebook feed might look slightly different tomorrow (Thursday). In addition to the usual bitching and moaning, cat videos, and lists of eight things you didn't know about your friends, you may well also see a reminder to register to vote in May's General Election.
Why? Well Thursday 5 February is the excitingly named National Voter Registration Day, and the Electoral Commission has teamed up with Facebook to try to up voter numbers. The idea is riding the wave of interest in politics that swelled around the Scottish referendum on independence, and it is hoped that more young people will be encouraged to register in time to cast their vote at the ballot box.
What's different about 2015's General Election is that it is the first time people are able to register online to vote, although online voting is still a distant dream. While it is possible to register online, research shows that this is something few people realize. With so many people making use of social networks, it seems like the natural medium through which to reach voters. Banners will appear at the top of the newsfeed of those who will be of voting age directing them to register to vote on the Gov.uk portal.
All political parties are keen to attract younger voters, and the Scottish referendum -- a vote in which people as young as 16 could play their part -- showed that there is greater interest in politics from this age group than in the past. For the General Election, however, the voting age remains at 18, and it is people who will be voting for the first time who are particularly being encouraged to register.
To help spread the news further, anyone who does register to vote is invited to share this fact on their newsfeed.
Photo credit: nfsphoto / Shutterstock