Emojis and video -- how smartphones should be evolving the way brands communicate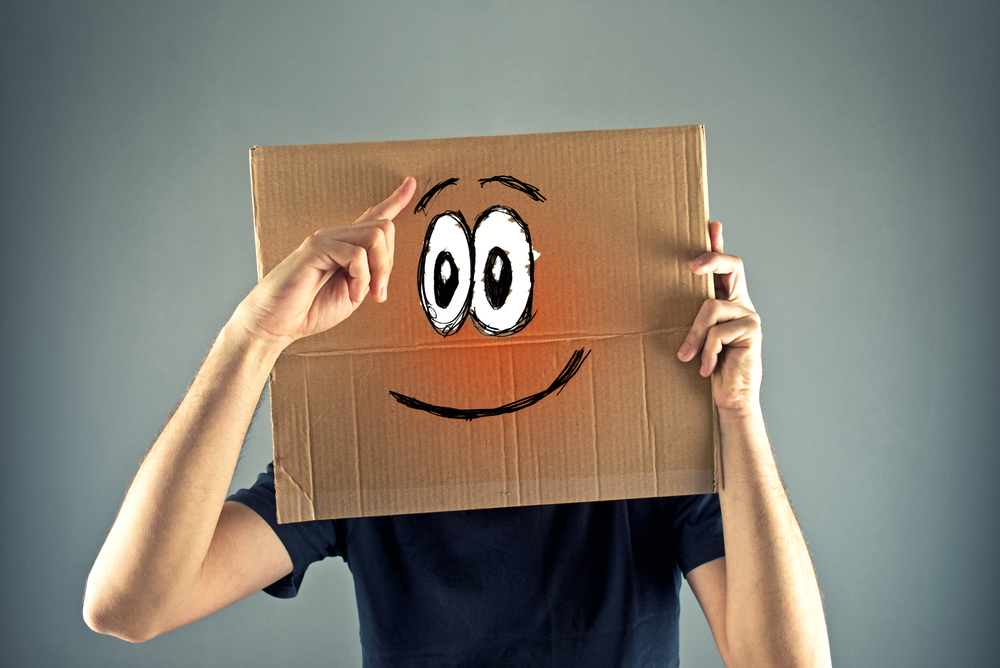 The emoji heart was, perhaps not surprisingly, the most used "word" of 2014. It's the first time that the Global Language Monitor has awarded the title to a symbol, a significant moment for the English language.
New digital formats continue to change communications; text speak was the first widespread digital vernacular and, although it might be out of fashion now, we still use words derived from that language today. We live in an era of images and video, where Pinterest, Vine and emoticons are prevalent in our lives. If people do use words at all, they communicate in 140 characters. Social and digital tools have also made people see symbols differently. Before the smiley face emoticon first appeared in a post to Carnegie Mellon University Computer Science General Board, from Professor Scott E Fahlman in 1982, or indeed prior to this in a public appearance in Puck magazine in 1881, would our brains have recognized the punctuation pictorially? Probably not. However, digital technology has taught us en masse to recognize the position of the open parenthesis relative to the hyphen and the colon.
Smartphones Driving Digital Language
Smartphones have been key drivers of a change towards visual language and the "smiley face" is just one example of this. Messaging services and apps, as well as the inherent nature of communicating "on-the-go" using a mobile device, means that images, emoticons and stickers are being used widely, as users turn to pictures to tell their story in short form, and quickly.
The brands that embrace these mobile formats to speak the language of their customers will have a far better engagement mode, which is considered authentic and relevant. Brands' marketing needs to evolve with these consumer trends.
Innovations including over-the-top (OTT) communication mean that brands can reach audiences more directly and visually. With an OTT message, brands can get right into a customers' pocket in a highly targeted manner, capturing their attention quickly with the ability to start a tailored conversation. This is highlighted in a survey by Intelligent Environments last year, which found that more than six in ten (61 percent) bank and building society customers aged 18 to 30, the equivalent of nearly seven million people, would like a WhatsApp-style messaging service from their bank.
Brands can also use WebRTC technology to give customers the opportunity to "click to communicate", providing customer experiences through video, voice and instant messaging straight from a web browser or mobile app. By instilling real-time and visual calls to actions using rich media, brands can make services more personal and bring back the element of human interaction that sometimes is completely missing from digital communications. This is convenient for the customer and echoes the personal approach they would receive from brands face to face.
The Language of Sharing -- If It's Not Worth Sharing, Is It Worth Saying?
Another element of digital language is shareability. People are now rolling out more content, from more sources, with more people, via more channels, more often, and more quickly than ever.
Millennials (more so than any other generation) shape their identities through digital consumption, and the rich content that they share online is a strong indicator of brand affiliation. According to Customer Insight Group (CIG), 73 percent of millennials process information more deeply, thoroughly and thoughtfully when they share it and 85 percent say reading other people's responses helps them understand and process current events. As a result, to make an impact amongst this influential generation, it's crucial for brands to get involved in this digital language and to build shareability into their communications. For example, brands should ensure images are a regular part of their engagement strategy as a study found that more than two-thirds of tweets involving images receive a retweet, compared to just 30 percent of tweets that do not feature an image.
Communications across mobile are a perfect way to trigger that sharing mentality, and the results speak for themselves; brands can capitalize on the fact that people are sharing 20 billion photos and 35 million selfies on Instagram, for example. In addition, a research report from ShareThis cites that millennials are twice as likely to purchase products they share or have been shared, so speaking the language of sharing will ultimately garner results for brands.
Use Data to Inform Communications with Customers
The leap forward in language and content sharing is also leading to new marketing and monetization opportunities. For example, according to Analysts Viktor Mayer-Schonberger and Kenneth Cukier "mining information about social media as it integrates, yields a goldmine for businesses and will structure business sales' strategies going forward". Whether we are discussing a trending topic, commenting on a photo or sending an emoji or sticker, the noise we omit can be harnessed for targeted marketing.
Astoundingly, 90 percent of the world's data has been generated over the last two years. This exponential growth is as awe inspiring as it can be bewildering for brands and their marketers. As businesses turn from decisions based on instinct toward data-driven campaigns, they must surround themselves with the right partners to mine these insights effectively so that they can nurture the data and translate it into customers.
With help, brands can evaluate today's digital language, and therefore better understand customer behavior for targeting. However, marketing must not become lost amongst the reams of content already being produced. By using technologies like WebRTC brands can stand out with human interactions which are not only convenient, but are more direct, tailored and personal and build brand loyalty. A generic approach doesn't cut it anymore; just as brands, and even consumers, change their communications style across their differing social media and digital channels, they must also address the languages and methods of engagement made popular via the mobile and now smartphone. Custom made, personalized and relevant content driven communication will make the mobile and millennial generation feel they are recognized, understood, valued and rewarded.
Image Credit: igor.stevanovic/Shutterstock
 JF Sullivan is Acision's CMO & EVP Strategy