Safer Internet Day Google giveaway -- 2GB of free Drive storage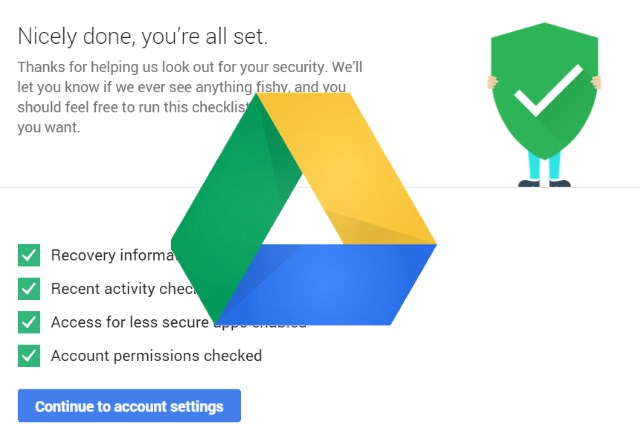 As it's Safer Internet Day today, lots of companies are getting in on the action and doing their bit to encourage people to be a little safer online. One such company is Google, and if you spend a few moments performing a quick security check, you can bag yourself 2GB of Drive storage for free.
There are no trick questions -- it's nothing more than ensuring that your Google account recovery information is up to date. You don't get the extra space straight away, but you only have to wait until the end of the month for the start of the rollout.
Head over to the Security Checkup page and you can check that your mobile number, recovery email address and security question are all set up correctly. If anything needs changing, this is the time and place to do just that. Click All Done and, well, you're done!
While you're here you can also check your recent account activity -- keep an eye out for anything that looks suspicious -- and disable account access for apps that have been deemed "less secure". You can also check which apps, devices and sites have access to your Google account.
In a blog post Google points out that "Google Apps for Work and Google Apps for Education users are not eligible for the bonus storage but should still consider taking the Security Checkup." If you're a regular Drive user, there's not really any excuse not to take advantage of the offer. What are you waiting for?