Docker to host 'Open-source-a-thon' -- proceeds will be used to adopt blue whale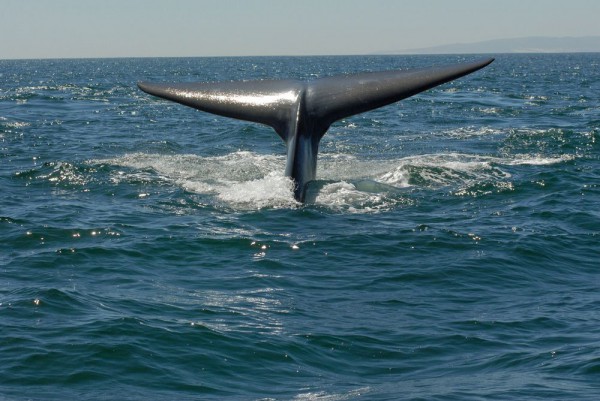 Every summer, I board a charter boat out of Captree State Park in New York to go fishing. Why do I do this? I love to fish and I cannot afford my own boat, so it is a great way to experience the Long Island nautical life for the afternoon (not to mention catch a tasty dinner). It is also a great way to have a technology-free day, leaving the smartphone at home and replacing it with a rod in my hand.
Almost always, however, there is some idiot who does not appreciate nature, that throws his garbage overboard into the waters below. It is depressing to see people not care about the environment. Not to mention, seeing Bud Light cans and food wrappers floating by ruins the picturesque scenery. Today, Docker announces a new 'Open-source-a-thon' where people can learn about both open source and marine life conservation. The best part? Docker will use the proceeds to adopt a blue whale! Any excess proceeds will be given to Oceanic Society to help study and protect our oceans.
"The Docker Project, the open platform for distributed applications, today announced it will be organizing an open-source-a-thon where Docker core team members will teach and mentor people in how to contribute to open source. Contributions include code, documentation, tutorials, videos, and mentoring. Each contribution to the Docker Project will also support the Oceanic Society and its mission to conserve oceans. The program is timed to coincide with the project's second birthday and is focused on a cause -- ocean and marine life health -- that is important to its millions of users. Docker's logo, Moby Dock, is a blue whale that was contributed and selected by its community. The charitable program starts on March 23 and will span a total of five weeks; part of the proceeds will go towards the adoption and naming of a female blue whale soon to be known as Molly Dock", says Docker.
The company further explains, "Docker and the Oceanic Society will be providing further education on the risks faced by marine wildlife, including the threat of container ships to the whale population, at events surrounding Docker's second birthday starting the week of March 15. These events and activities will celebrate and acknowledge the unparalleled achievements of the Docker community which has forged one of the fastest growing open source projects ever in under 24 months, including 770+ contributors creating software for millions of users that have done over 200 million container downloads and created nearly 100 thousand Dockerized applications".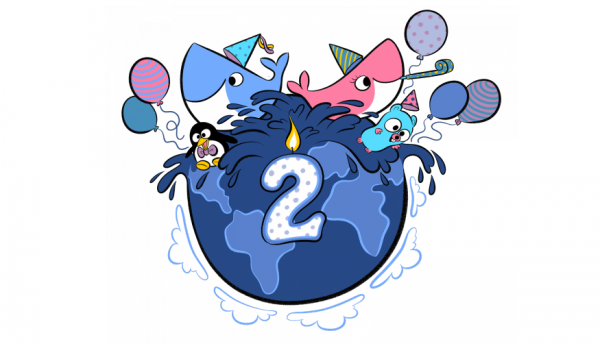 The excess funds (if there are any) given to the Oceanic Society will be distributed for two goals, as Docker explains below.
"Blue Habits", a program recently launched by Oceanic Society in partnership with Stanford University behavioral scientists to determine best practices for motivating lasting pro-ocean behaviors. Blue Habits seeks to convert environmental awareness into conservation action on a broad scale, beginning with Oceanic Society's Bay Area whale-watching community.
Oceanic Society's Blackbird Caye Field Station in Belize, where marine mammal and coral reef experts from around the world are helping to monitor and understand dolphins, manatees, and other keystone species to help protect the Turneffe Atoll Marine Reserve that lies at the heart of the Mesoamerican reef biome – the most significant coral reef and coastal complex in the Americas.
This Open-source-a-thon is the very definition of a win/win; people will get the opportunity to learn about open source while benefiting the ocean and marine life. The only loser are the people that pollute and show disregard; hopefully this event can change the behaviors of some offenders.
If you want to learn more about the Open-source-a-thon -- including registration -- you can visit the really cool URL of http://docker.party/. Once there, you can enter your email to be kept up to date.
Photo Credit: Dominic Laniewicz / Shutterstock