Quickly scan documents to PDF, TIFF, and more with NAPS2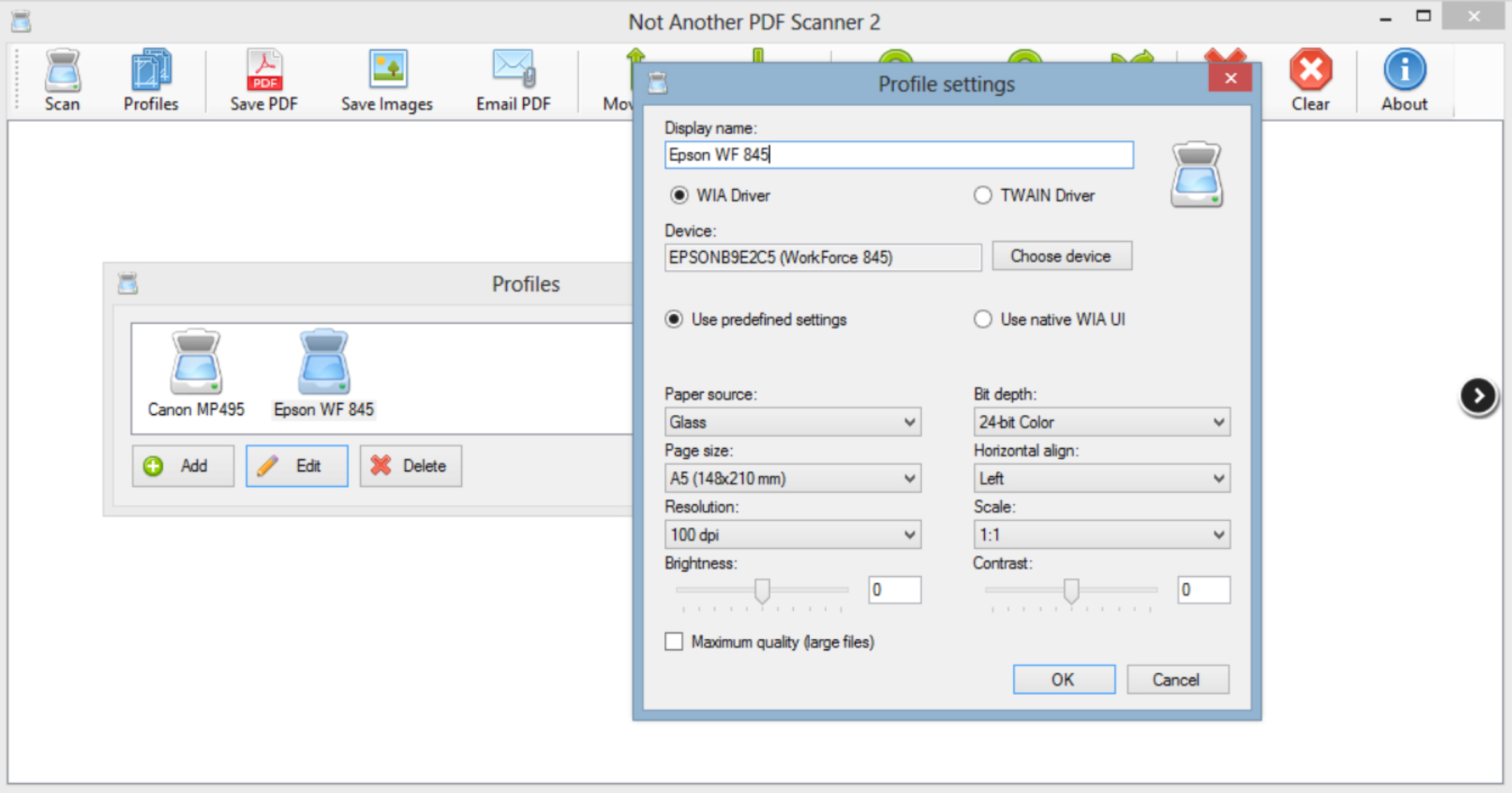 Buy even the most basic consumer scanner and you'll probably get some very capable scanning software with a pile of image processing features. But while that's great if you're looking to scan a photo, it might not be so useful if you just need to quickly scan a document and send it somewhere else.
NAPS2 (Not Another PDF Scanner 2) is a straightforward alternative, an open source tool which is designed to scan documents to PDF, TIFF and other file types "as simply as possible".
On first use the program asks you to create a "profile", a collection of settings defining how you'd like the document to be scanned. These include the device, preferred driver (WIA or TWAIN), document source, size, resolution, bit depth, horizontal alignment, brightness and contrast.
You can set up multiple profiles for various purposes: low-res for speed, hi-res for detail, whatever you like.
Once you're prepared, click Scan, choose a profile, click Scan and NAPS2 acquires an image from your scanner, then displays this as a thumbnail. Repeat the process to scan as many pages as you need.
Can you drag and drop these thumbnails to reorder them, we wondered? Well, no. But select one or more with the mouse and you're able to move them up or down the page list, which is good enough. Individual pages may also be viewed, flipped or rotated as required.
When you're done there are buttons to save your pages as a PDF, as individual images, or to send them (as a PDF) via email.
Alternatively, a command line interface makes it possible to automate the process, perhaps scanning and emailing your documents from a script.
NAPS2 is focused very much on speed and simplicity, rather than power. You can't preview and manually crop a scanned page, for example, or set the metadata or access rights (or anything else) for an exported PDF. The program is quick and easy to use, though, and if you just need a simple way to assemble PDFs from a few scanned pages then NAPS2 should do the job.