Google aims to secure enterprise BYOD with Android for Work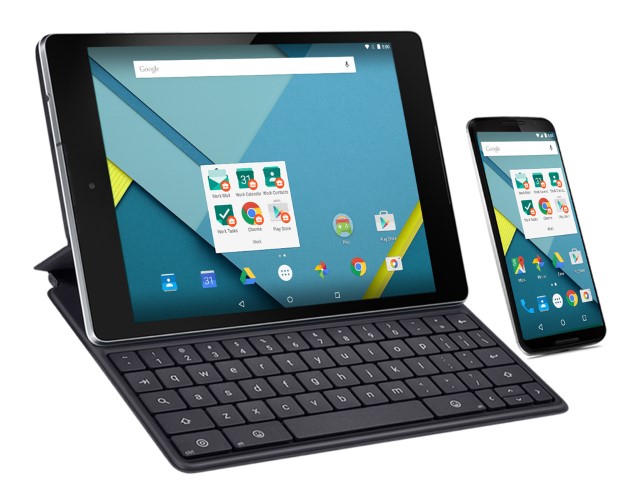 Android has successfully secured its place as the most used mobile operating system. With this in mind it should come as little surprise that more and more people are bringing Android devices into the workplace -- and for IT departments this can be something of a security nightmare. Today Google announces Android for Work with the aim of grabbing the BYOD (Bring Your Own Device) market and making Android more secure and manageable in the workplace.
What does this mean? Work profiles are being introduced to keep business apps and data separate from each other, so employees can use a single device to manage their personal work life. For both employer and employee this brings a number of advantages.
One of the benefits of the BYOD philosophy is that you B your own D. Workers can choose the handset they want to use rather than being issued the same as everyone else, and there's the obvious advantage of having one device to deal with rather than two. While an employee can remotely manage work apps, workers can rest assured that their own personal apps and data are left untouched. This segregation of work and personal data is exclusive to Lollipop devices.
The Android for Work app delivers secure mail, calendar, contacts, documents and browsing to handsets running pre-Lollipop versions of Android. A new store, Google Play for Work, allows for easy deployment of selected apps, and Google has a number of partners on board to help expand the range of supported apps.
Rajen Sheth, Director of Product Management, Android and Chrome for Work, said:
Together with a wide range of management, application and device makers, we believe the Android for Work program provides businesses and workers with the choice and flexibility they need to get things done at work.
Names like BlackBerry, Box, Adobe, Dell, HTC and Citrix will help to bring secure business apps to phones and tablets, and a standardized set of APIs will allow for easy management of new and legacy devices through the same dashboard.
More details are available at the Android for Work website.