BBC Micro Bit is a free Raspberry Pi alternative for kids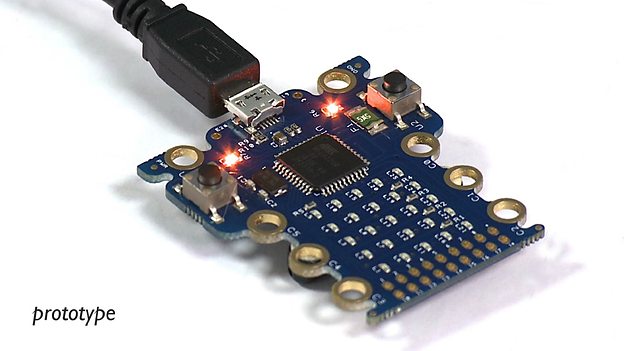 It's no secret that the Raspberry Pi has its roots in the microcomputers of the 1980s. And one device in particular inspired the creation of the massively popular barebones system -- the BBC Micro. Auntie Beeb's computer was available in two models -- A, and B -- as is the Raspberry Pi.
Interestingly, while the BBC Micro inspired the Raspberry Pi, the Raspberry Pi has now inspired a new BBC Micro -- the Micro Bit.
Developed in a pioneering partnership with over 25 organizations, including ARM, element14, Microsoft, Samsung, and Cisco, the BBC will be giving one of these new mini computers free to every child in year 7 across the UK from September. That's around 1 million devices being given away for free in a bid to encourage children to learn to program.
The Micro Bit isn't a straight rival to the Raspberry Pi, in fact it's rather different. According to the BBC, it will be a small wearable device with an LED display that children can program in a number of ways. It will be ready to use and code on immediately. The image above is merely the prototype and the look, and indeed maybe even the name, will change the closer to production it gets.
According to the BBC, the Micro Bit "is designed to be a starting point to get younger children interesting in coding so they can move onto other, more complex devices in future. And the Micro Bit can even connect and communicate with these other devices, including Arduino, Galileo, Kano and Raspberry Pi, as well as other Micro Bits. This helps a child's natural learning progression and gives them even more ways of expressing their creativity".