Best Windows apps this week

One-hundred and twenty two in a series. Welcome to this week's overview of the best apps and games released for Windows in the past seven days.
Still no sign of a new Windows 10 Preview build but Microsoft promises that releases will be released faster to Windows Insider in the future.
This week has seen the release of several high quality apps and games including the news reader Fedora Reader, the curated app store alternative AppFeds and Blitz Breaker Alpha, a well designed game supporting touch and the mouse.
As always, if I missed an app or game that has been released this week that you believe is particularly good, let me know in the comments below or notify me via email instead.
Discounts this week
App of the week
Blitz Breaker Alpha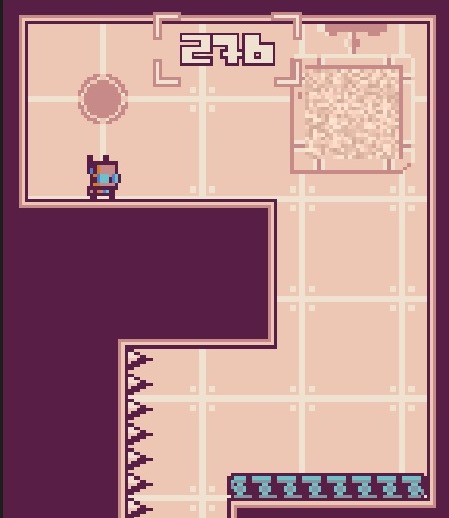 Blitz Breaker Alpha is a dexterity game in which you use swipe motions to push a tiny robot to the level exit.
The game plays well with touch but also with the mouse. The only control you have is to push the robot into one of the available directions using a swiping motion.
You will encounter traps, coins, keys and other objects in the game that you either have to avoid or collect.
Keys for example are used to unlock blocked passages in the game while traps such as spikes prevent you from reaching the exit as you only have one live in each level.
There is also a time limit that forces you to act quickly as you will have to restart a level if you run out of time and have not reached the exit by then.
Other apps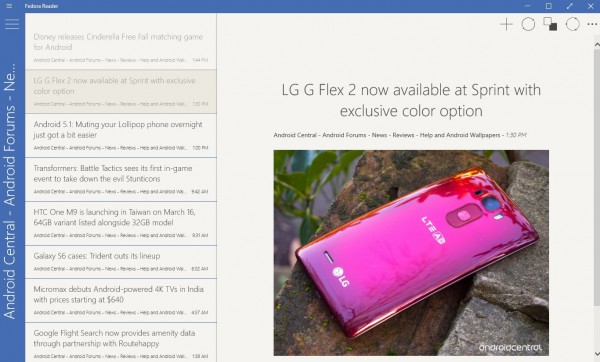 The free news reader features a three column design that separates feeds, articles of the selected feed and one article in the interface.
Feeds are added individually or from a curated list. There is unfortunately no option to import an OPML file from another reader which makes migration a long winded process.
The layout is well designed and adjusts dynamically to the available window or screen size.
Feeds are marked as read automatically when you select them or on command. Other options of interest are a night mode and integration of Windows' Share options.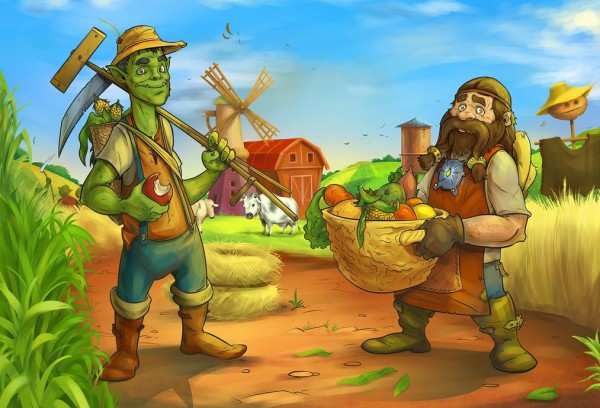 This is a building game in which you grow a farm in a fantasy land filled with orcs, dwarves and elves.
Complete quests, build roads and different kinds of buildings to generate resources that you need to expand your farm further.
The game is free to play but offers in-app purchases to speed up certain processes and buy in-game items. One interesting option provided is to disable these in the game so that purchases cannot be made any more.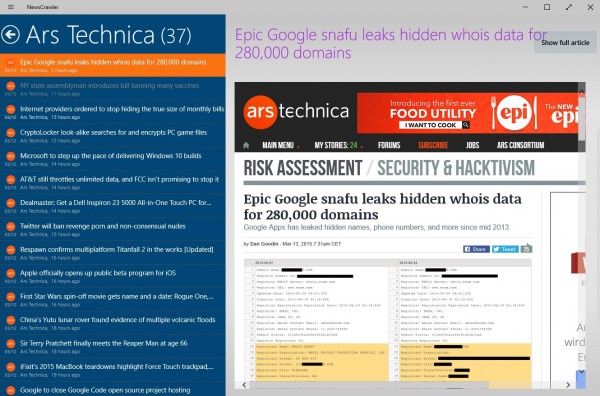 NewsCrawler is a free RSS news feed reader for Windows 8. Feeds are added individually or by importing an OPML file that the majority of feed readers support.
Feeds are displayed on the apps' homepage with their unread count. A new page is loaded when you click on a feed displaying all articles in a sidebar and one of the articles in the reader part on the screen.
One interesting option is to show the full article which loads the web page the article was published on in the reader. This can be useful if a feed delivers partial articles only or if you want to access comments or other information that are not included in the feed.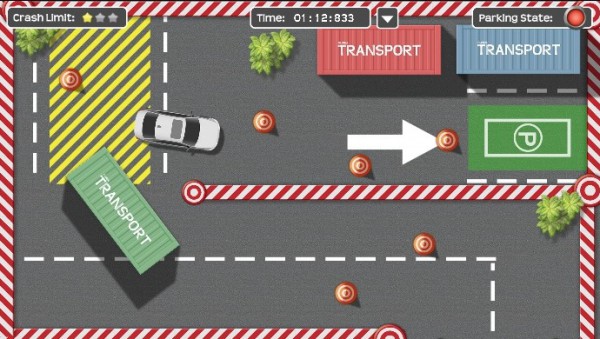 Who would have thought that parking can be so much fun. Use the arrow keys or touch controls to park the car in each level in the designated (green) parking area.
To make things interesting, you may only bump a total of three times into other game objects before the game over sign is displayed to you.
The game is relatively short as it features only 12 levels and displays quite a few ads while you are playing which can be distracting at times.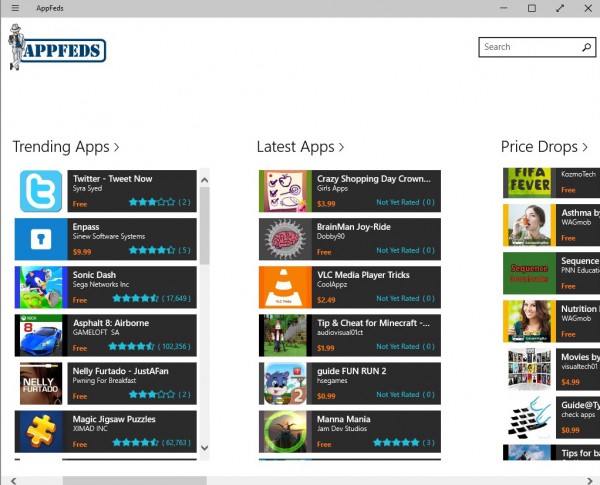 The Windows Store alternative offers curated lists of applications that may get overlooked in the official store.
It displays trending and latest apps in the interface as well as top and best rated, cheapest and apps with price drops.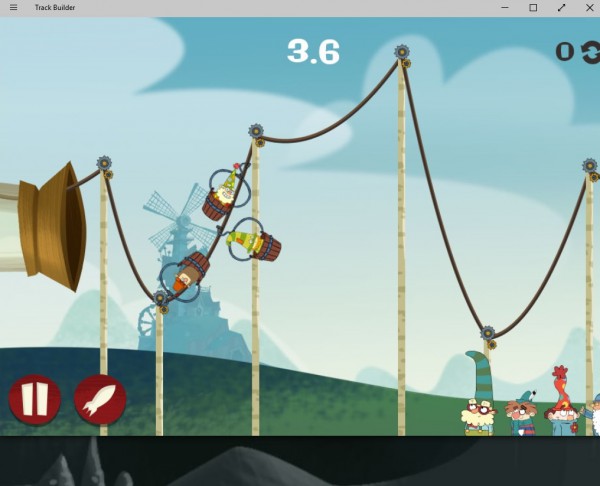 Build mine carts or sky bucket tracks in the game to impress the seven dwarfs who judge each track.
The two track types are designed in different ways. While you draw where you want the sky bucket to go, you pick specific track types when you build a mine cart track.
You need to make sure that beginning and end are connected in the end but that is not the only thing you need to pay attention to as you score is determined by the judges and how impressed they are.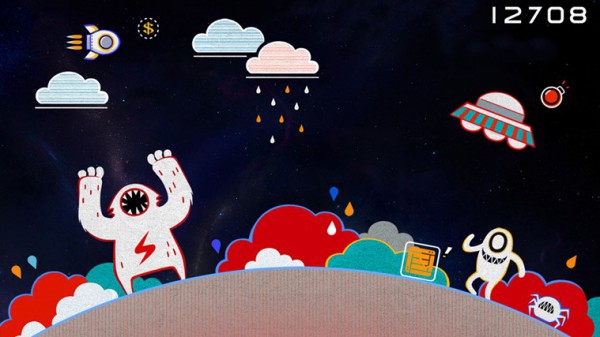 Nebula Zoo Free is a dexterity game in which you fly around various planets in a spaceship.
Your main task in the game is to rescue trapped animals to add them to your zoo gallery while avoiding other objects such as flying saucers, clouds or monsters roaming the planet.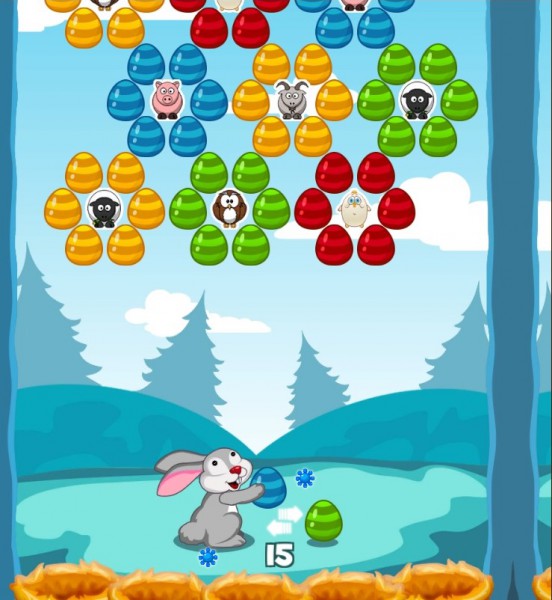 This is a Puzzle Bobble clone in which you shoot eggs to match three or more of them of the same color to remove them from the board.
You need to complete a specific task  such as saving animals trapped by eggs or clearing a certain number of spots at the top of the game.
The second difference to the original game is that levels are larger than the screen at times which means that they scroll vertically and you cannot see what is at the top which makes things harder.
Disney Infinity 2.0 Play Without Limits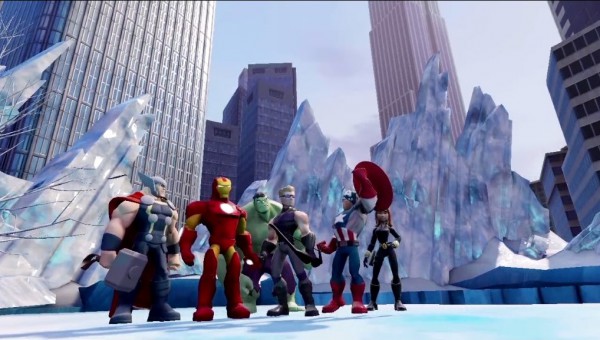 Disney Infinity 2.0 introduces Marvel characters on top of Disney characters that you can play with.
Characters come in form of play sets that introduce worlds and adventures in the game, and the new Toy Box 2.0 brings them all together so that you can mix characters and worlds to create your own adventures.
The game is free but you are limited to three characters. Additional characters need to be purchased to introduce them in the game.
Note that you need an account before you can play the game.