Microsoft decides sub-10.1 inch devices just aren't professional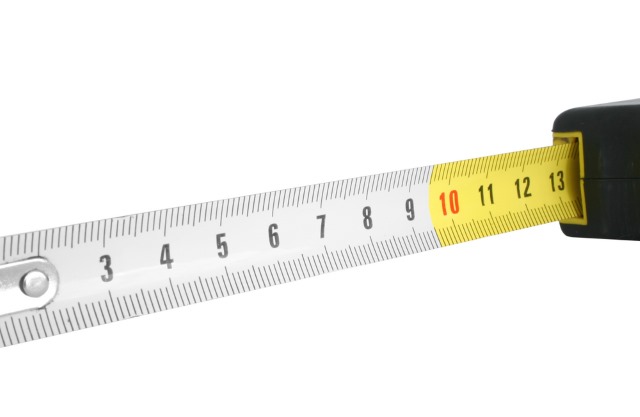 You've probably heard that size matters, and Microsoft agrees. If you're carrying about a mobile device that measures 10.1 inches or less, the chances are you're not using a "professional" device -- at least this is what Microsoft believes.
10.1 inches, 256.54 millimetres, 25.654 centimetres; this is the new dividing line between what is classed as a personal device, and which is professional. This is interesting to know, but what does it actually mean? For starters, if you fall into the "personal" category, you're entitled to a free copy of Office.
It also means that Microsoft makes a few assumptions about how you use your device. In a post on the Office blog, Kirk Koenigsbauer, corporate vice president for the Office 365 Client Apps and Services team explains that the company has analyzed how its products are used and based Office licensing on this information. Already celebrating 80 million downloads of Office for iOS, Microsoft's aim is to get Office onto as many devices as possible, as exemplified by the availability of free, basic versions of apps for tablets.
Elaborating on Microsoft's view on size, Koenigsbauer says:
Currently, we are also using screen size to delineate between professional and personal use. Based on our research, we are classifying anything with a screen size of 10.1 inches or less as a true mobile device: You're probably using it on the go, when it's not practical to use a larger computing device such as a PC or a Mac. You probably aren't using a mouse or a keyboard, instead navigating via touch interface. It's probably not a 'pro' category tablet that is used for design or presentations. On these devices, the core editing and viewing experience is free, until you get to those premium, subscription features.
There's still a market for paying customers, however. Subscriptions to Office 365 Home and Office 365 Personal grew by 30 percent to 9.2 million in the last quarter, and commercial usage has jumped by 88 percent in a year. Microsoft has also announced that it will be pre-installing more apps on Android devices, but the use of a freemium model means that even though apps may be provided gratis for smaller screens, when the need to create -- rather than just view -- documents arises, it's time for the hand to head to the pocket.
Photo credit: worker / Shutterstock