Microsoft confirms the Windows 10 Start menu will be resizable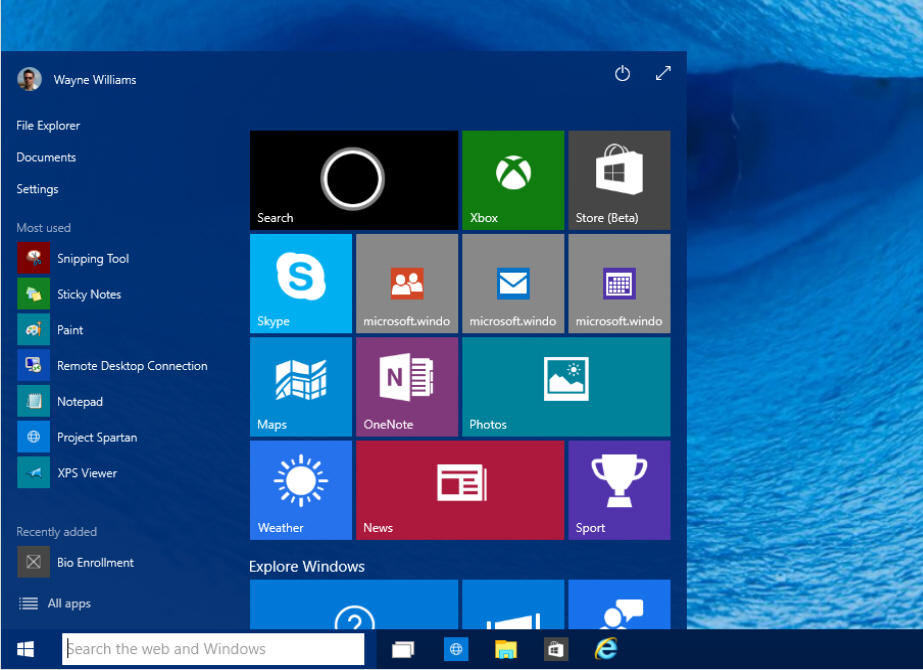 The thing I dislike most about the Windows 10 Technical Preview -- and there are a few design points I'm really not a fan of, including those ridiculous icons -- is the current Start menu. In the latest builds this is a fixed size (with a full screen option), that takes up too much space, and is very tile heavy. If you don't like, or simply don't require, the Modern UI, it's awful.
The Start menu in the first official build was far superior, and could be resized in different ways. It would automatically grow or shrink depending on how many (or how few) tiles you had. If you don't like tiles, all you had to do was remove them, and it would turn into a traditional Windows 7-style menu. When Microsoft removed this feature, Windows 10 became much poorer for it. Well, the good news is the resizable menu is definitely coming back.
We don't have any real details regarding the return of this Start menu, only that it will happen before the OS hits the RTM milestone.
Asked on Twitter if the Start menu will be resizable, the head of the Windows Insider program, Gabriel Aul, replied with an emphatic "Yes", accompanied by a smiley face, suggesting this is something that Microsoft is aware that people really want.
@Vlad2989 Yes :-)

— Gabriel Aul (@GabeAul) April 7, 2015
Windows 10 is set to launch in the summer which really doesn't give the tech giant long to finalize things, but it's great to hear that it may actually become the OS that I, and many others, are hoping for. Now we just have to trust Microsoft can manage to make Windows 10 a lot less gray before launch.