Microsoft releases new Windows 10 for phones preview to more Lumias, includes Project Spartan and new Outlook Mail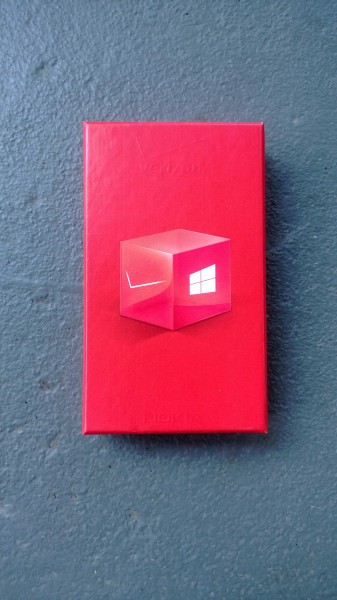 As promised two weeks ago, Microsoft is today releasing the Windows 10 for phones preview build across a larger set of Lumia phones. In a blog post, the company announces that it is seeding out the Build 10051 of the Windows 10 Technical Preview for phones to the Fast ring today. In addition to bringing support for more smartphones, the new build also brings along a number of new features, including Project Spartan, new Outlook Mail and Calendar apps, and more.
First up, let's talk about the new features. Project Spartan -- the new browser from the Redmond-based company which recently made its way to the Windows 10 technical preview for desktops -- is now making its debut on Windows Phone handsets. "It uses our new rendering engine to give greater interoperability with the modern mobile web, and includes early versions of Reading View and Reading List", says Gabe Aul, Windows Insider Guru, Microsoft. Project Spartan will not replace Internet Explorer 11 on your phone as the default browser but will exist side-by-side with it.
Microsoft is also introducing a new mail app -- Outlook Mail -- and a new calendar app --Outlook Calendar -- with this new build. The company says that the new versions of these apps sport new user interface and a quick toggle option to freely move between email and calendar without returning to the Start screen.
Furthermore, Outlook Mail also supports swipe gestures -- letting you delete, flag, move and perform other operations with simple swiping across different directions. The company is also bringing support for Office 365, Exchange, Outlook.com, Gmail, Google Calendar, Yahoo!, IMAP, POP and other popular accounts onto the Outlook email. The company notes that with the new build, it is removing 'Email + accounts' page as users will now be able to add or remove accounts in Outlook Mail and Outlook Calendar from within these apps.
The new build also brings along new Phone and Messaging apps. The Messaging app has finally received the graphical overhaul that many users have had been requesting for months. In addition, users will also be able to easily switch from a messaging conversation to a voice call with a single-click to the phone icon in the new app bar.
In addition, Microsoft is also introducing a new People app -- which as you may have guessed -- is a universal app and comes with a new visual design. It supports integration across Exchange, Outlook.com, Gmail, and Facebook among other services. There's a new Maps app as well. It is also a universal app with "best maps, aerial imagery, rich local search data, and voice guided navigation experiences from both Bing Maps and HERE maps, integrated together for the first time into a single app for Windows.".
In addition, an updated version of the App Switcher app has been included in the new build. "Check out the updated app switcher by pressing and holding the back button on your phone to see your recently used apps. We've added support for landscape when invoked from an app being viewed in landscape".
The company also assures that the new build squashes many of the bugs the company had with the previous build. These fixes include resolution issues in the Cortana icon, keyboard layout, syncing issues and more. But being in the Fast ring, the new build also comes with a number of bugs. You can learn more about them here.
During the initial launch of Windows 10 for phones in Feburary, the build was only made available to Lumia 630, Lumia 638, Lumia 635, Lumia 730, Lumia 636 and Lumia 830. Today, the company is making the following handsets eligible to test out the latest build. Lumia 1020, Lumia 1320, Lumia 1520, Lumia 520, Lumia 525, Lumia 526, Lumia 530, Lumia 530 Dual Sim, Lumia 535, Lumia 620, Lumia 625, Lumia 630, Lumia 630 Dual Sim, Lumia 635, Lumia 636, Lumia 638, Lumia 720, Lumia 730, Lumia 730 Dual SIM, Lumia 735, Lumia 810, Lumia 820, Lumia 822, Lumia 830, Lumia 920, Lumia 925, Lumia 928, Microsoft Lumia 430, Microsoft Lumia 435, Microsoft Lumia 435 Dual SIM, Microsoft Lumia 435 Dual SIM DTV, Microsoft Lumia 532, Microsoft Lumia 532 Dual SIM, Microsoft Lumia 640 Dual SIM, and Microsoft Lumia 535 Dual SIM.
The Lumia handsets that haven't made the cut this time are the Lumia Icon, Lumia 930 and Lumia 640XL. The company says that it has a bunch of issues to resolve before it could release a Windows 10 for phones build for the aforementioned three smartphones.
To snag the update, you will need to join the Windows Insider Program. If you're already a member and have the Windows 10 Technical Preview installed on it, go to Settings apps > Update & recovery > Phone update > and check for updates.
Take the new build out on a whirl over the weekend, and let us know how you like it.