At an event on Tuesday, HTC announced the launch of One A9, "the best HTC smartphone in years", according to the company. The handset comes with a big promise. HTC claims that it will deliver the latest version of Android to the One A9 within 15 days of its availability.
The metal-clad HTC One A9, which looks very similar to the iPhone, comes with a 5-inch Full HD 2.5D AMOLED display with Corning Gorilla Glass 4 protecting the screen. It is powered by a Snapdragon 617 octa-core processor with integrated X8 LTE, and offers users a choice between a 2GB or 3GB of RAM. For storage, users get to pick between 16GB and 32GB, with both variants supporting microSD card for external storage.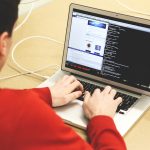 It's no secret that Chrome for Mac (OS X) is a mess. It eats a ridiculously high amount of memory, energy and shortens the battery life. Google announced earlier this year that it was working on a fix. And now it is delivering on that promise. The latest Chrome build -- available via Canary channel -- is significantly less resource hogging, and surprisingly faster at the same time.
The company has been hard at work improving the memory consumption in its Web browser while also making the tabs snappier. You can read about the development process and feedback at Chromium's developer website. The build dubbed 45.0.2454.46 is also significantly lighter on the battery and is no longer making the laptop crazy hot. In a recent build, the company was testing interesting internal processes like tab discarding in the background. The idea behind it is simple: make the tabs you haven't used in awhile idle automatically. This would, under the typical condition, free up a significant amount of memory.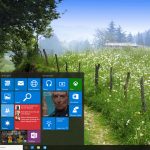 It's no secret that PC shipments have plummeted over the years. OEMs are betting big on Windows 10, hoping to attract users to upgrade to a new machine. But they might end up being disappointed. According to ABI Research, despite the release of a new desktop operating system, the shipments will continue to fall.
The marketing research firm says that about 165 million units of portable computers will ship in 2015, a figure that is actually less than 2014's shipment number. So what went wrong?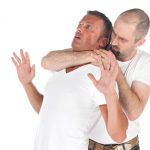 If you are a Verizon Wireless subscriber and use its 3G data plan, there's some good news for you. You know how Verizon Wireless loves to throttle speed on its 3G data plans. Well, the subsidiary of Verizon Communications, has stopped doing it. And it has actually been a while.
The company quietly updated its "video optimization" page to note the following: "Beginning in 2011", it notes, "to optimize our network, we managed data connection speeds for a small subset of customers — those who are in the top 5% of data users and have 3G devices on unlimited data plans — and only in places and at times when the network was experiencing high demand. We discontinued this practice in June, 2015".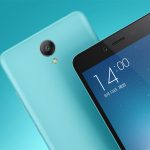 Xiaomi, the fast-growing Chinese technology conglomerate which earned a name selling durable and powerful smartphones, tablets and other gadgets at insanely cheap price points, today at an event in China announces two new smartphones and a major update to its Android based ROM. The company today launches the Redmi Note 2 and the Redmi Note 2 Prime.
The successor to the company's fast-selling Redmi Note phablet, the Redmi Note 2 is Xiaomi's latest take to the increasingly competitive smartphone market. The Redmi Note 2 sports a 5.5-inch FHD display and costs just RMB 799 ($125).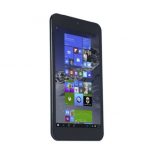 If you are in the market to get yourself a Windows 10-powered tablet but don't want to spend a lot on it, Tesco has something you might find interesting. The British merchandise retailer is selling a tablet called "Connect" that is priced at £99 ($150) and runs Microsoft's latest desktop operating system.
Surprisingly, despite rocking a cheap price tag, the Connect doesn't annoyingly disappoint on the hardware front. It sports an 8-inch LCD display of 1,280 x 800 pixels resolution. Inside the device sits an Intel Atom Z3735G quad-core processor (incidentally the same SoC that powers HP's $199 Windows tablet) clocked at 1.33GHz coupled with 1GB of RAM and 32GB of internal storage which could be expanded to another 32 gigs using a microSD card should you want more storage.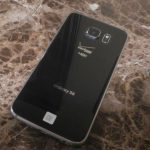 Struggling to return strong profits, Samsung has slashed the retail price of its flagship smartphones -- the Galaxy S6 and Galaxy S6 Edge -- by €100. After the deduction, the revised cost of the 32GB variant Galaxy S6 is €599, whereas its Galaxy S6 Edge counterpart will slightly break the bank at €699. The smartphones were launched just four months ago.
For now, the price reduction only seems to be visible in Netherlands, but as Samsung pointed out earlier during its quarterly earnings call, it will be "adjusting the price" of the Galaxy S6 and the Galaxy S6 Edge everywhere. The company is also rumored to launch two new smartphones, namely the Galaxy S6 Edge+ and the Galaxy Note 5 in the coming days.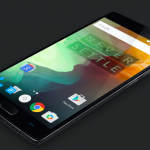 One of the year's most anticipated smartphones, the One Plus 2, is finally here. Chinese smartphone manufacturer OnePlus announces today that it is releasing its new flagship. Successor to the "2014 flagship killer", the new phone has fans perking up their ears.
Much like its predecessor, the OnePlus 2 isn't a slouch when it comes to specifications. It sports a 5.5-inch display of FHD (1,920 x 1,080) screen resolution. The company says that anything beyond FHD display on a phone "adds nothing to the user experience". The device is powered by a second generation Snapdragon 810 processor, coupled with 4GB of LPDDR4 RAM and 64GB internal storage.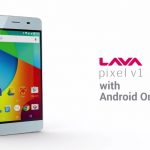 If you thought Google has been slacking lately with its Android One initiative, the company has a new smartphone that it hopes will have its fans perking up their ears. The company today launches Lava Pixel V1, a new Android One smartphone it made in collaboration with the Indian smartphone manufacturer. The pricing of the phone; however, disappoints.
Make no mistake, the Lava Pixel V1 is the most powerful Android One handset to-date. It sports a 5.5-inch HD (1,280x720 pixels) IPS display (up from FWVGA display in the first generation of Android One handsets). Underneath the handset sits a 1.3GHz quad-core MediaTek (MT6582) chipset coupled with 2GB of DDR3 RAM, and 32GB internal storage which can be expanded by another 32GB using a microSD card.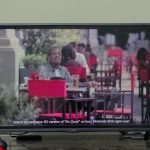 It's no secret that computers are becoming smaller. What used to gobble up voluminous space once -- think about a couple of rooms -- are now available in miniature form factor. But how powerful are these USB flash drive-shaped computers? We tested the Intel Compute Stick and here is how it fared.
Intel has an ambitious plan. It claims that its tiny computer will suffice the basic computing needs for most. The tiny computer in question is called the Compute Stick. It is powered by the company's own entry level Atom chipset dubbed Z3735F, its own HD graphics card HD audio card coupled with 2GB of RAM.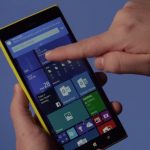 As 4G LTE network starts to gain traction in India, Microsoft is looking to make the most out of it. The company announces today that it is pushing out a firmware update to select existing Windows Phone handsets in the country to enable 4G connectivity option in them.
The handsets that are eligible to get the update are as follows: the Lumia 1520, the Lumia 1320, the Lumia 1020, the Lumia 930, the Lumia 925, the Lumia 920, the Lumia 830, and the Lumia 625. A Microsoft spokesperson tells me that these handsets always had the 4G radio in them, but back at the time of their launch -- due to the unavailability of LTE networks -- the company had disabled this connectivity option.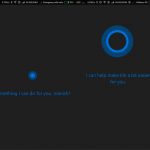 Microsoft announced earlier this year that it will be bringing Windows Phone's digital voice assistant, Cortana to the desktop as well as rival mobile platforms. We've already seen Cortana -- the rival of Apple's Siri, and Google's Google Now -- on Windows 10 technical preview, and now we're getting our first look at Cortana on Android.
While the company is yet to officially release Cortana on Android, the APK file of the digital voice assistant got leaked a few minutes ago. We tested the APK and did the signature verification, and can report and confirm that it is all legit. You can download it from here (though; it is advised you always snag things from official channels).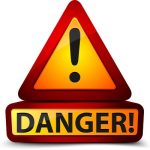 Google has had enough of websites that present viewers with annoying adverts that try to trick users into downloading downright ridiculous tools on their computers. The Mountain View-based giant announces today that it will now more aggressively block unwanted software (UwS) over the coming weeks in Chrome.
Over the years, these unwanted tools have aggressively grown on the web, especially on shady websites. The fraudsters behind these tools use misleading adverts to trick users into downloading and installing their bogus applications.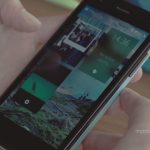 Jolla, the Finnish developer of Android-based Sailfish OS, has roped in Indian smartphone vendor Intex Technologies as the first licensee for its mobile operating system, it announces today at the ongoing Mobile World Congress event in Shanghai.
As part of the collaboration, the two companies plan to build an ecosystem for Sailfish OS in India. Intex, the second largest Indian smartphone vendor, announces that it will be launching the phone later this year at a price point near Rs 10,000 ($150).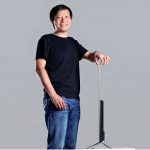 Chinese technology conglomerate Xiaomi, best known for its low-priced and durable smartphones, has been aggressively working lately to increase its other product portfolios. The company today announces that it is refreshing its TV lineup by launching the Mi TV 2S.
As for the specifications, the Mi TV 2S sports a 48-inch display with 4K capability. With a waistline of 9.9mm and aluminum body, the television set is impressively thin too. But the company is not making any compromises on the internal components.
Manish's Bio
Manish is pursuing his Bachelors of Technology in computer science and engineering but spends more time in writing about technology. He has written for a number of Indian and international publications including BGR India, MediaNama, and Digit magazine among others. When not writing, you would find him ranting about the state of digital journalism on Twitter.