ASUS introduces the 15-inch ZenBook Pro UX501 high-end ultrabook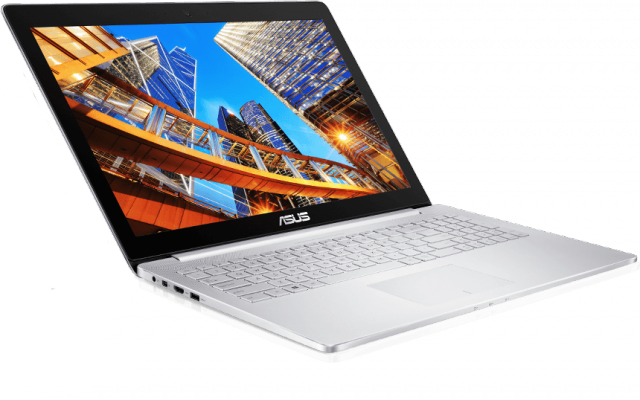 If you want a high-end 15-inch Windows laptop that is light and visually attractive you will most certainly not be spoilt for choice. PC makers are focusing on the smaller segments, which usually means a display size of around 13-inches. Sure, you can always grab a 15-inch MacBook Pro with Retina display and slap Windows on it, but that is not the same thing.
Fortunately, ASUS continues to include a 15-inch high-end option in its ZenBook lineup, as it just introduced ZenBook Pro UX501. It packs all the right features a buyer in this segment is looking for: ultra-high resolution screen, fast processor, lots of RAM, insanely fast SSD, dedicated graphics and a big battery, all in a package that is not much bigger and heavier than Apple's offering. What is not to like?
Let us go through the specs. First off, the display. It is a 15.6-inch IPS panel with a resolution of 3,840 by 2,160 and 100 percent sRGB color coverage, as well as 178-degree viewing angles. In practice, you will be able to scale at 200 percent, to get text rendered in a comfortable size, without degrading quality in the process. Pixel density is rated at 282 ppi (pixels per inch).
The 15-inch MacBook Pro with Retina display offers a much lower screen resolution of 2,880 by 1,800, which, using the same scaling option, would render everything at 1,440 by 900. Its pixel density is just 220 ppi, while viewing angles are comparable.
Inside the package, which comes in at 15.1 by 10 by 0.8 inches and 5 pounds, you will find a 2.6 GHz quad-core Intel Core i7-4720HQ processor, 16 GB of RAM, 512 GB PCIe SSD and Nvidia GeForce GTX 960M graphics with 2 GB of dedicated memory. The battery is a 96 Wh unit, which should help ZenBook UX501 deliver decent battery life.

There is something worth mentioning about ASUS' SSD of choice. It is capable of read and write speeds of up to 1,400 MB/s, which is nearly three times better than what you get from a typical SSD. Needless to say, you will be able to transfer large files in no time.
ZenBook Pro UX501 also packs Wi-Fi 802.11 ac and Bluetooth 4.0, a 720p camera on the front, backlit keyboard with a numeric keypad, one Thunderbolt port, three USB 3.0 ports, one HDMI port and an SD card reader. There is also "premium" audio.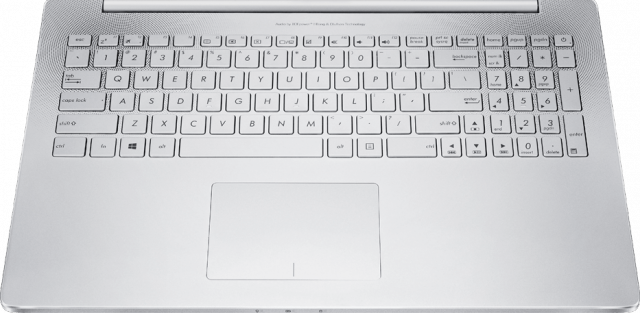 The price? Well, that is going to put some people off. ASUS says that ZenBook Pro UX501, which is shipping now, costs a whopping $1,799. Still, it is much, much cheaper than a similarly-spec'd 15-inch MacBook Pro with Retina display; the model with dedicated graphics -- a slower GeForce GT 750M -- starts at $2,499.
However, you can expect Apple to introduce a refreshed model, sporting Broadwell processors, soon; meanwhile ZenBook Pro UX501 is likely to retain its Haswell-era processor for a long time to come. Something else that's worth pointing out is that while the big MacBook Pro with Retina display packs a slower dedicated video card the one that comes with its processor is actually much more powerful, being an Iris Pro Graphics 6200, instead of an HD Graphics 4600 like it is the case with ZenBook Pro UX501. It, of course, runs Windows 8.1.