LG unveils the stylish G4 in leather or ceramic, with removable battery, and microSD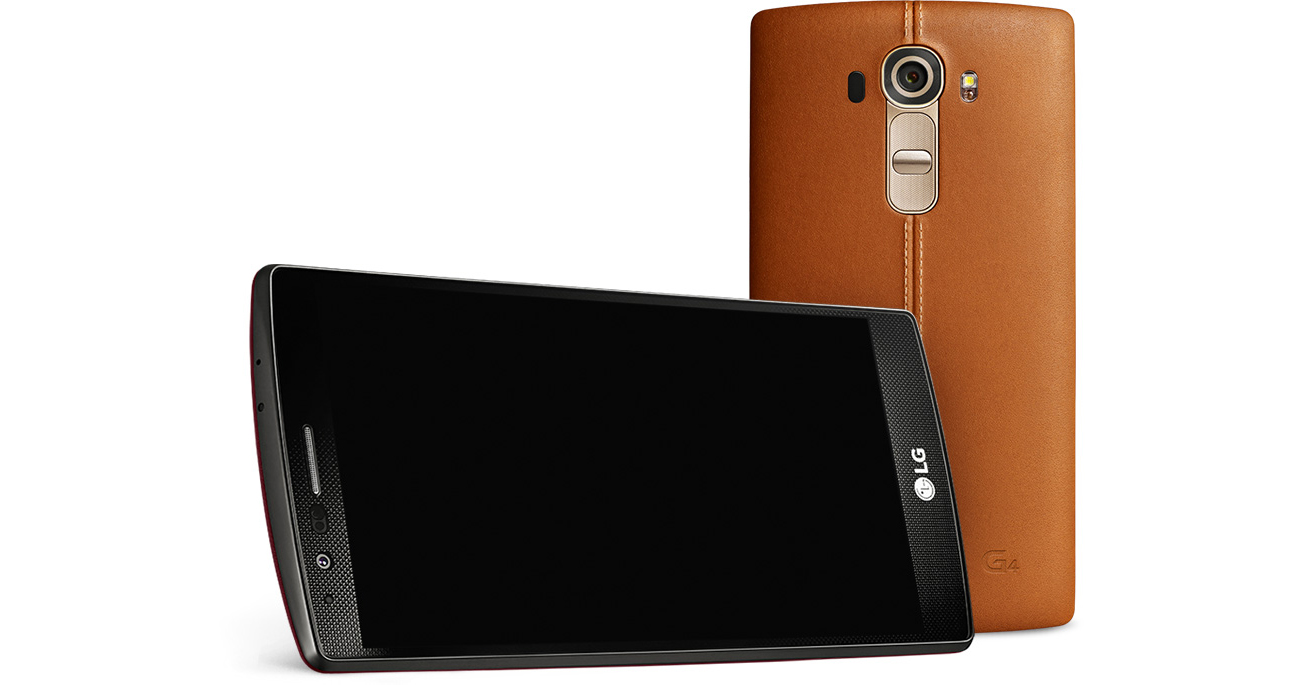 Android phones have become a bit of a boring affair. Sadly, what was once an exciting market has become stale and stagnant. Bigger screen? Faster processor? Yawn and yawn. In order to stand out, manufacturers need to offer something unique. Samsung accomplished this with the gorgeous Galaxy S6 edge -- the curved screen edges made consumers take notice. Gimmick? Maybe, but it worked.
Now it's LG's turn to attempt to wow. Today, the manufacturer announced its newest flagship, the G4. This time, it is the materials that attempt to make the device stand out. You see, LG is offering the options of beautiful leather or ceramic. In other words, LG seems to be creating a luxury experience. Android purists will greatly appreciate the removable battery and microSD card slot.
"The LG G4 is available in handcrafted, genuine full grain leather in six beautiful colors. The vegetable tanning process employed is an age old tradition that requires skilled craftsmen to produce and dye the leather. The colors of the leather on the G4 are rich with warm tones that look authentic and change over time. Most importantly, vegetable tanned leather is environmentally friendly and can be recycled easily, since no harsh chemicals are used. Other material options for the G4 rear cover include pure Ceramic White with 3D patterns, artisan-forged Metallic Gray as well lustrous, Shiny Gold", says LG.
The 16MP camera promises to capture beautiful photos. The manufacturer also says, "the camera module features a wide F1.8 aperture lens that allows 80 percent more light to reach the sensor. LG improved low-light performance even further with OIS 2.0, which doubles the performance of the improved OIS+ by expanding the range of image stabilization from one degree to two degrees on the X- and Y-axis and adding a third axis for the first time".
The camera features a revolutionary Color Spectrum Sensor, which has never before been included on a smartphone. LG promises that this will offer superior color accuracy by monitoring both ambient and infrared light.
LG shares the following specs.
■ Chipset: Qualcomm Snapdragon 808 Processorwith X10 LTE
■ Display: 5.5-inch Quad HD IPS Quantum Display (2560 x 1440, 538ppi)
■ Memory: 32GB eMMC ROM, 3GB LPDDR3 RAM / microSD slot
■ Camera: Rear 16MP with F1.8 Aperture / OIS 2.0 / Front 8MP
■ Battery: 3,000mAh (removable)
■ Operating System: Android 5.1 Lollipop
■ Size: 148.9 x 76.1 x 6.3 - 9.8mm
■ Weight: 155g
■ Network: 4G / LTE / HSPA+ 21 Mbps (3G)
■ Connectivity: Wi-Fi 802.11 a, b, g, n, ac / Bluetooth 4.1LE / NFC / USB 2.0
■ Colors: [Ceramic] Metallic Gray / Ceramic White / Shiny Gold /
[Genuine Leather] Black / Brown / Red / Sky Blue / Beige / Yellow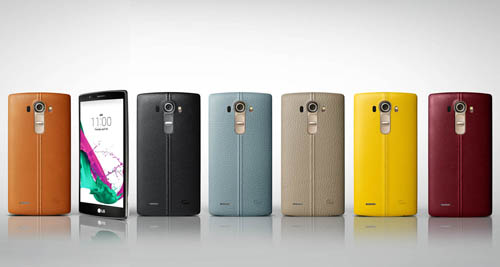 Just like that, LG has made Android phones exciting again. Not only is it stylish, but it brings back features that Android fans want. I remember when a removable battery and expandable storage were features that made Android phones better than iPhone. Slowly but surely, manufacturers have been taking them away. Not LG!
My Nexus 6, while lovely, has neither of these features. It is for that reason that I will absolutely consider an upgrade to a G4. If I do make the jump, I will want a Yellow Leather Verizon variant for sure.
Sadly, pricing and availability for the USA is not yet available, but expect it to vary by carrier. If you are in South Korea, you can pick one up starting tomorrow.
Which color and material do you like the best? Tell me in the comments.