Microsoft HoloLens can run Windows apps in 3D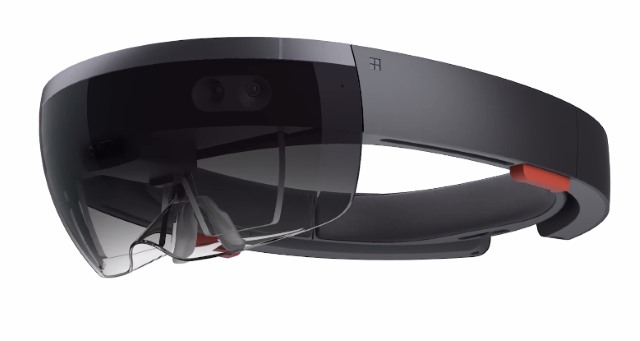 When Microsoft unveiled HoloLens a few months ago, it came as something of a surprise. It's essentially Google Glass meets virtual reality on steroids, throwing the users into a 3D world filled with holograms, all powered by Windows 10. Today at build 2015, Microsoft showed off some of HoleLens' capabilities.
Something that had been talked about when HoloLens first came to light was the possibility of running regular Windows 10 apps in HoloLens. In a demonstration, Microsoft showed how Windows 10 Universal apps can be used in 3D space, 'projected' onto floors, walls and other surfaces.
It's not yet clear how far we are from seeing a commercial release of HoloLens, but the platform is already creating some interest. A video can be projected onto a wall, a spreadsheet onto a table -- in short, any available surface can be transformed into a workspace. Of course there is also great potential for the platform to be used for gaming, but it is going to be down to developers to determine the future direction of HoloLens.
Microsoft sees the platform being used to walk around three-dimensional designs, and also envisioned uses in the world of medicine. In a video, the company showed how a holographic robot could interact with a user as well as the environment in which it was placed.
Check out the video below which shows how HoloLens can help designers to show off their projects in full 3D.