Windows 10 Build 10074 available to download -- This is what's new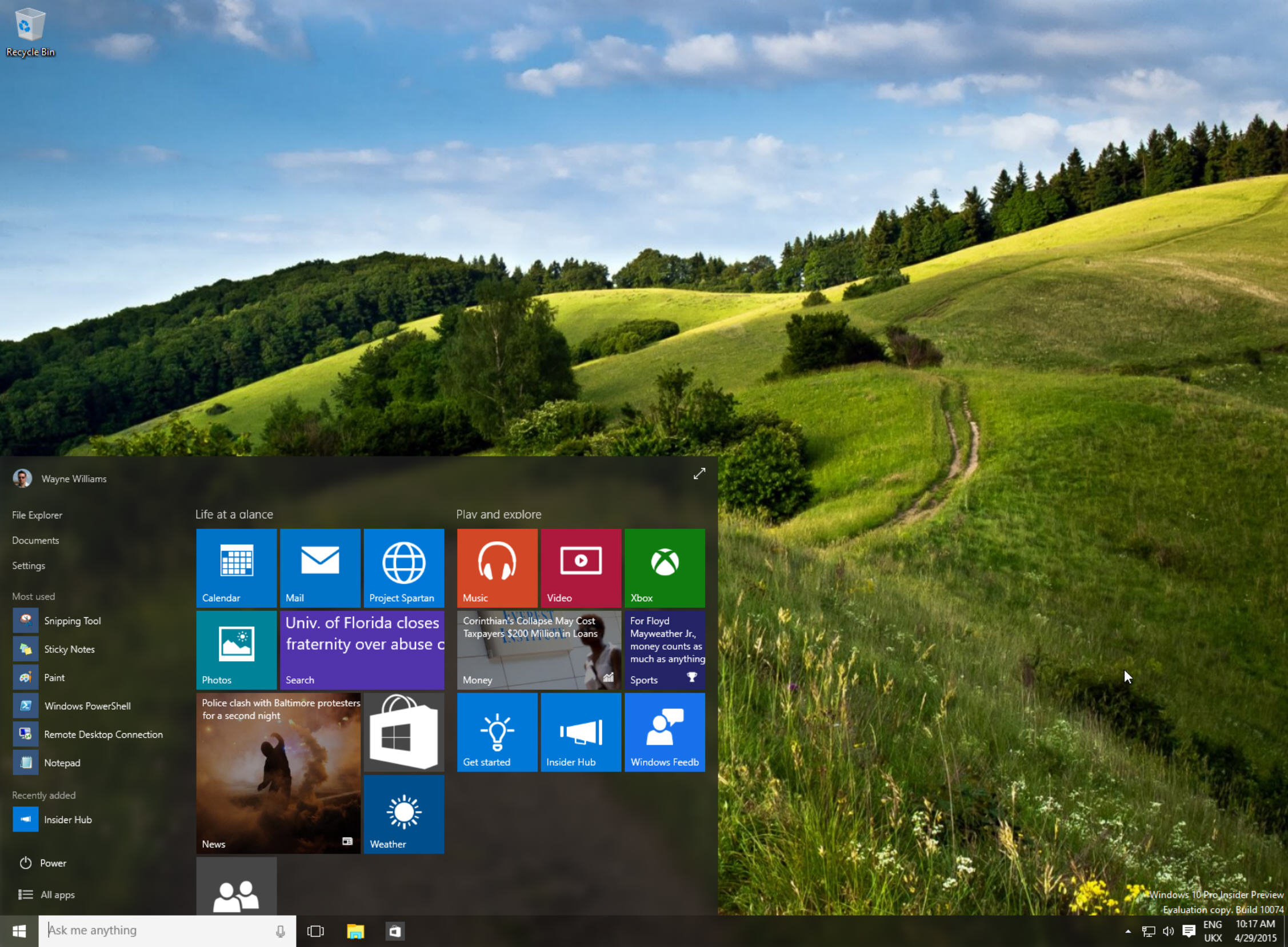 With Microsoft's Build developer conference kicking off today, it's no surprise that a new build of Windows 10 is set to be announced. However, a new version, Build 10074 is already available to download directly from Microsoft in ESD (Electronic Software Download) format.
To make use of this you'll need an ESD decryption tool to convert it into an ISO file, or you can just grab the new build in ISO format from OSBetaArchive. There are Professional and Enterprise versions available in x86 and x64, for numerous different languages. So what's new in this latest build? Quite a lot, starting with the operating system's name. No longer is it "Windows 10 Technical Preview", but now "Windows 10 Insider Preview".
The biggest change in the new build concerns Cortana. Microsoft's personal assistant now has a little sidebar from which you can access Notebook, Reminders, Places, Music (the Shazam-style feature), Help, and Settings.
If you launch Cortana from the Start menu, there's a smart little animation, and everything just looks a lot more polished.
When running Windows 10 in tablet mode, Cortana stretches up to the top of the screen.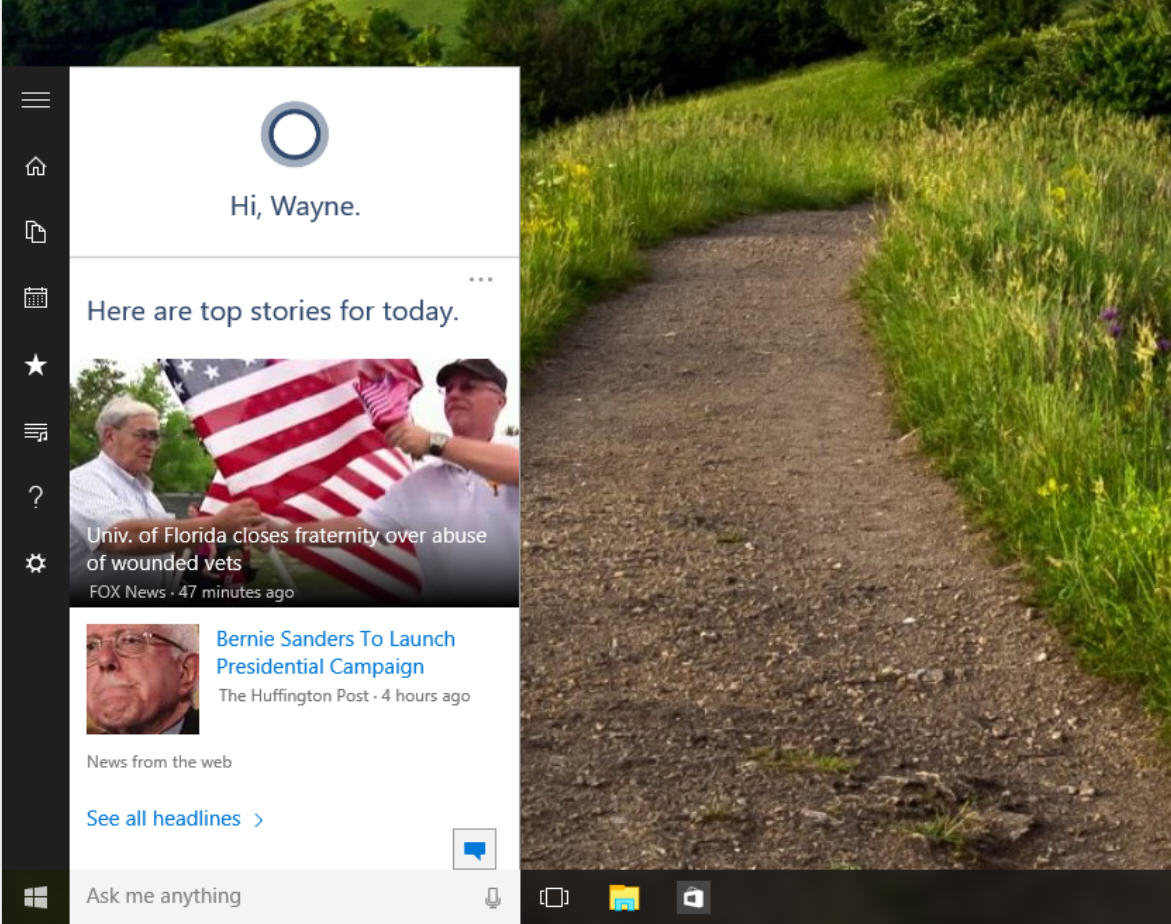 The look of the UI has been improved, with the Aero-like transparency effect for the Start menu and taskbar now enabled by default.
One of the coolest new additions to the Start menu is the 3D flip tile, which updates live tiles by rolling over. It's a small change, but one I really like. You can turn live tiles on or off via the right-click menu.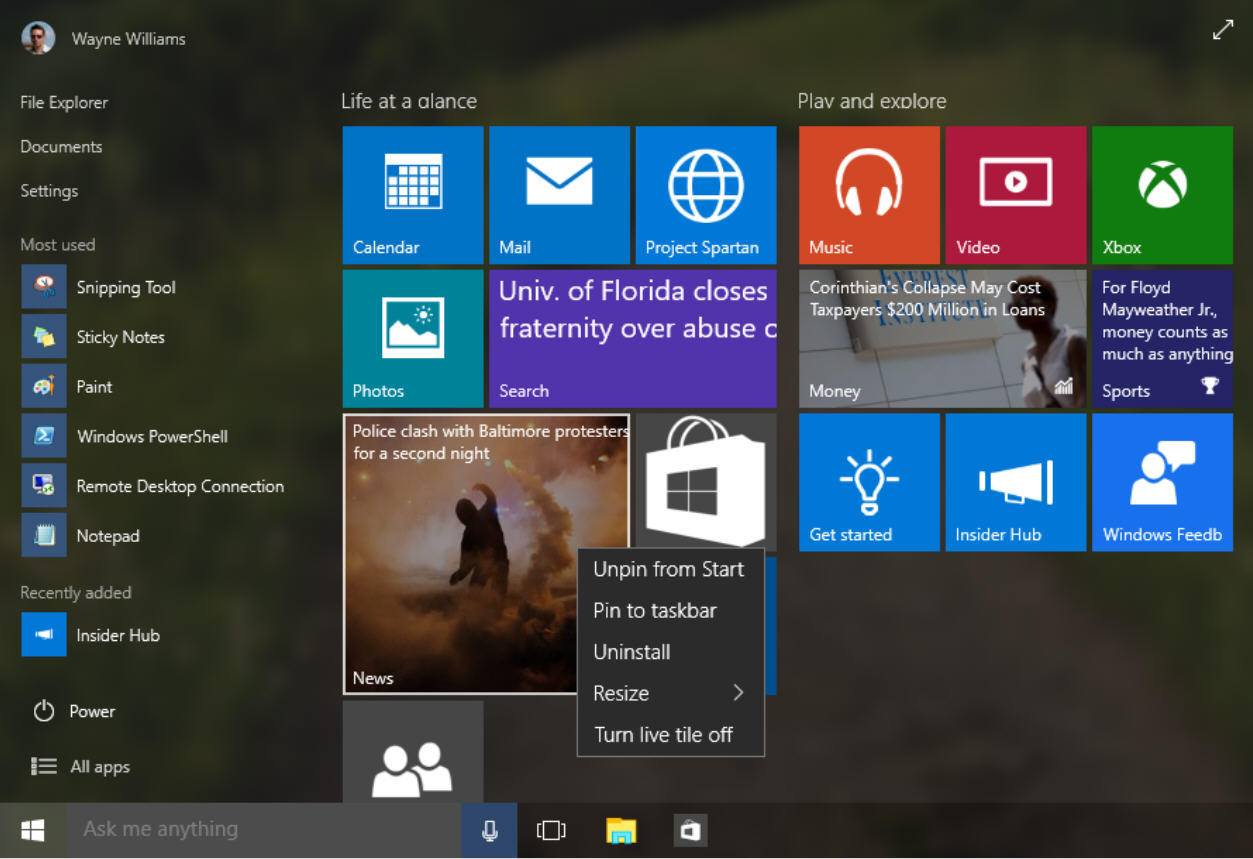 The build comes with a collection of new sounds, which you can access and manage by right-clicking the Sound icon. The volume slider is now horizontal, which has presumably been done to make it easier to swipe on a touch screen.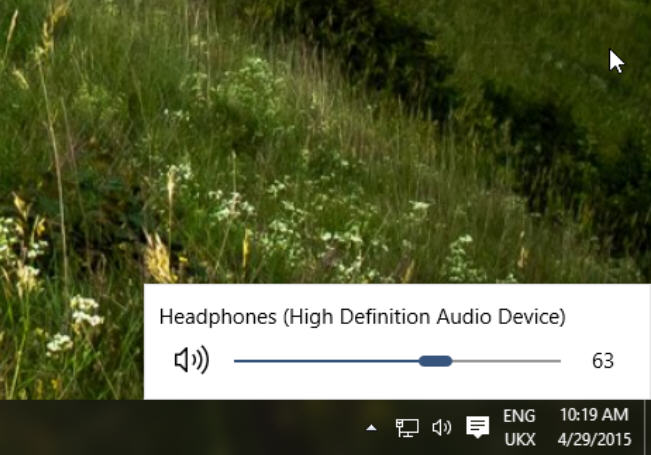 Windows Defender can now be configured under Update & Security, and the Settings menu has been updated to make it easier to navigate from one section to another.
This is set to be the build which Microsoft releases to Windows Insiders, so if you don't want to install and play around with a new copy of the operating system, you can just wait until it becomes available as a straight update in your existing Windows 10 installation.