Here's how genuine and non-genuine Windows 10 upgrades will work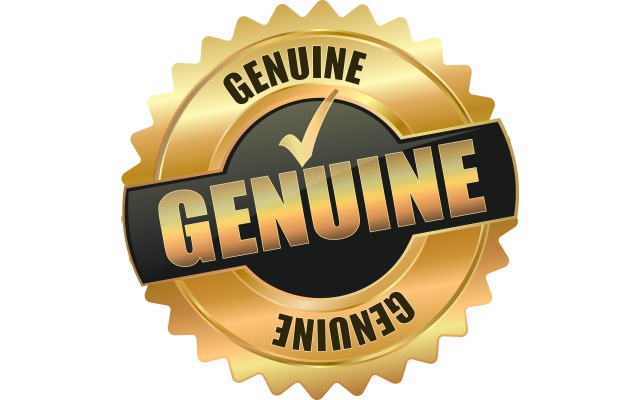 Later this summer, Windows 10 will be released. Microsoft has pushed out numerous builds in recent months but details about how the upgrade process will work have been a little thin on the ground. Today Microsoft reveals how users of both genuine and non-genuine versions of Windows 7 and 8.x will be able to upgrade to Windows 10.
We already know that the upgrade process will be simple and Terry Myerson had already suggested that it would be possible to upgrade from a pirated version of Windows for free. Now the differences between the upgrade process for genuine and non-genuine version of Windows are made clear -- and pirates will have to put up with a desktop watermark.
In a post on the Windows blog, Myerson today confirms that the upgrade to Windows 10 will be free for everyone (no mention of a one year timeframe this time), and says that updates will be provided for the "supported lifetime of that device". But what about pirates? If you're running a dodgy copy of Windows 7 or 8.x you'll still be able to upgrade free of charge.
When we can't verify that Windows is properly installed, licensed, and not tampered with, we create a desktop watermark to notify the user. If you ever encounter this watermark on a new machine, I encourage you to return the device immediately to the retailer from whom you purchased it and request a Genuine Windows device. Non-Genuine Windows has a high risk of malware, fraud, public exposure of your personal information, and a higher risk for poor performance or feature malfunctions. Non-Genuine Windows is not supported by Microsoft or a trusted partner.
If you can put up with a watermark, you still have -- essentially -- a free copy of Windows 10. Though Microsoft has plans to encourage users of non-genuine versions of Windows into going legit. There are no specifics at the moment, but Myerson says:
While our free offer to upgrade to Windows 10 will not apply to Non-Genuine Windows devices, and as we've always done, we will continue to offer Windows 10 to customers running devices in a Non-Genuine state. In addition, in partnership with some of our valued OEM partners, we are planning very attractive Windows 10 upgrade offers for their customers running one of their older devices in a Non-Genuine state. Please stay tuned to learn more from our partners on the specifics of their offers.
Presumably there will be a fee involved in turning Windows into a genuine edition, but we'll know more nearer the official release date.
Photo credit: THesIMPLIFY / Shutterstock