Facebook ups the ante with new Security Checkup tool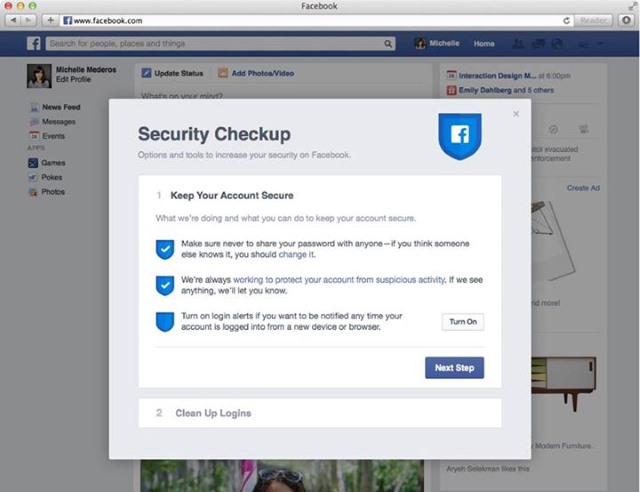 Security and Facebook are not words that generally sit well together. This is something that the social network is only too aware of, and in recent years has taken various steps to try to improve the security and privacy of individuals' accounts. The latest tool in its arsenal is the new Security Checkup.
At the moment the tool is not being made available to everyone, but those who have been chosen to test drive it will be able to use simple on-screen prompts to change their password, turn on login alerts, and clean up login sessions, all from one handy location.
One of the problems with security on Facebook is that users often do not take the time to look through the settings that are available that could help to keep them protected. By pulling everything together into a single guided process, it is hoped that more people will be encouraged into managing their accounts more carefully.
Introducing the tool test in a Facebook post, Site Integrity Product Manager, Melissa Luu-Van said:
We invest considerable resources to create a safe and secure experience for everyone on Facebook. That means building security technologies directly into our platform that are always working to protect your information, as well as offering tools you can use to increase your account security. Today, we are starting to test a new tool that quickly guides you through a few of the options that anyone can access on their security settings page.
You don't need to do anything to access the new tool -- if you have been chosen to take part in the test, the Security Checkup will automatically pop up on your screen.