Taylor Swift denigrates Apple Music as 'shocking, disappointing'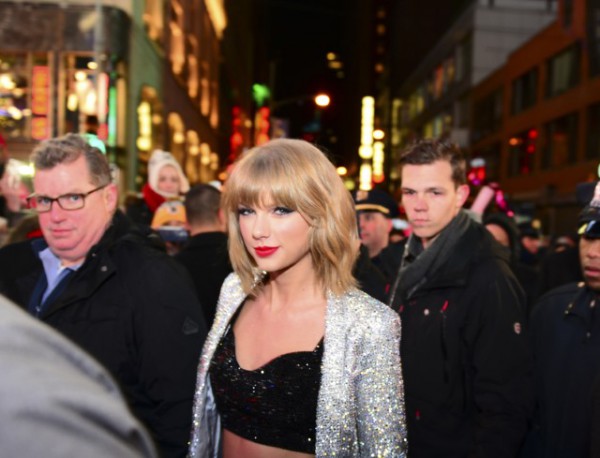 There are only a few days until Apple Music launches, but already there is quite a backlash against the music streaming service. It's not just smaller, independent labels that are complaining about Apple's refusal to pay artists any royalties during the initial three month free trial period. Taylor Swift has added her voice to the growing number of complainants, writing an open letter to Apple in which she says she will withhold her new album 1989 from the service.
In the letter, entitled "To Apple, Love Taylor", the singer says that the company's decision not to make royalty payments is "shocking, disappointing, and completely unlike this historically progressive and generous company". Swift is an artist who could afford to shoulder the cost of three months of not being paid by Apple, but she has chosen to make a stand and stick up for those who are less fortunate.
She acknowledges that Apple has been an important partner in helping her to sell her music, but feels that the financial arrangements that will be in place during the free trial period of Apple Music are unacceptable. While recognizing that Apple is ultimately aiming towards paying artists through the paid-for streaming service, Swift says that the current business model is harmful to smaller, up and coming artists.
Writing on her Tumblr blog, she said:
This is not about me. Thankfully I am on my fifth album and can support myself, my band, crew, and entire management team by playing live shows. This is about the new artist or band that has just released their first single and will not be paid for its success. This is about the young songwriter who just got his or her first cut and thought that the royalties from that would get them out of debt. This is about the producer who works tirelessly to innovate and create, just like the innovators and creators at Apple are pioneering in their field…but will not get paid for a quarter of a year's worth of plays on his or her songs.
She took to Twitter to spread word of the letter:
To Apple, Love Taylor http://t.co/GN9jiRkqlj

— Taylor Swift (@taylorswift13) June 21, 2015
Echoing sentiments expressed by independent record labels, Swift writes, "three months is a long time to go unpaid, and it is unfair to ask anyone to work for nothing". She calls for the company to rethink its policy before musicians are badly affected by it. She ends the letter by saying:
We don't ask you for free iPhones. Please don't ask us to provide you with our music for no compensation.
Photo credit: a katz / Shutterstock.com