Microsoft and AOL agree to monumental advertising and Bing search partnership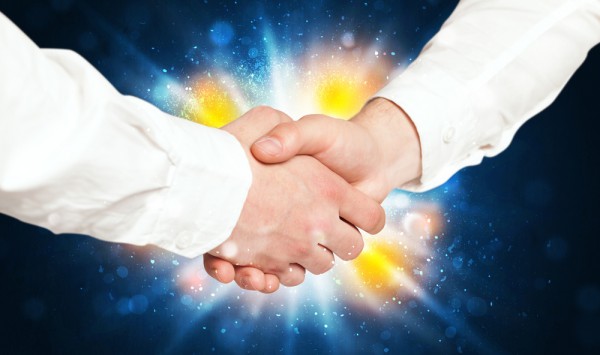 When consumers think back to the 90's, there are two companies synonymous with personal computing -- Microsoft and AOL. People bought Windows computers and connected to the web with the AOL ISP. Hell, I begged my dad for my first computer when I learned I could talk to girls in AOL chat rooms. In hindsight, I was probably talking to old men pretending to be girls, but I digress.
Both Microsoft and AOL are still quite successful -- the former much more than the latter -- and today, they announce a decade-long extension and expansion to existing agreements. Microsoft is handing over the keys to a large portion of its advertising business, while AOL search will begin using Bing.
"AOL will assume management and sales responsibility for all of Microsoft's display, mobile and video advertising inventory in nine key global markets -- the United States, the United Kingdom, Canada, Brazil, France, Germany, Italy, Spain, and Japan. AOL will represent inventory from across Microsoft's suite of leading online brands, including MSN Homepage and verticals, Outlook Mail, Xbox, Skype and ads in apps", says AOL.
The company further explains, "the partnership includes a new 10-year global search and search advertising agreement between AOL and Microsoft that leverages Microsoft's exceptional search capabilities to deliver innovative search solutions for consumers, advertisers and partners. Both companies will enable AOL users to access a world-class search experience across all screens. AOL will transition to a Bing-powered search solution beginning January 1, 2016".
Rik van der Kooi, Corporate Vice President, Microsoft shares, "this deal is further evidence of the quality of Bing results and the performance of the Bing Ads marketplace. And we will continue our focus on delivering world class consumer services and content and look forward to partnering with AOL to market them".
This deal seems to fare well for both companies, as both come away winners. Unfortunately, some Microsoft employees may be the big losers, as the company may end up shedding advertising jobs. According to Bloomberg, 1,200 jobs may be lost -- a very large number of negatively impacted lives. I pray that these employees can find other positions in the company, although it is not likely that they all will.
Satya Nadella seems to be a man on a mission and quite frankly, he currently has the Midas touch. Devoid of any public missteps thus far, the CEO is likely to continue that trend with this deal. With that said, it is surprising to think that advertising is not lucrative business for the organization; companies such as Google seem to print money from it.
What do you think of this new agreement? Tell me in the comments.
Photo Credit: ra2studio/Shutterstock