Fleksy keyboard goes free for Android, iOS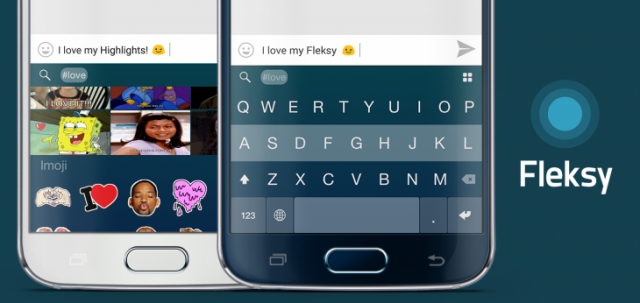 There are many third-party keyboards available for Android and iOS, but few of them stand out. Fleksy is certainly among the best that you can get today, alongside the likes of SwiftKey and Swype, and, to make it even more appealing, the company behind it has decided to make it available for free.
Fleksy is actually following in SwiftKey's footsteps, which took the freemium route more than a year ago on Android and stuck to this strategy for its iOS launch. Fleksy used to sell for $0.99; it is not much for a quality app by any means, but it is a barrier of entry nonetheless. Users could have picked something else, that is just as good for their needs, without spending a dime. And this is a problem for a startup, which prioritizes growth.
"We want every smartphone user to have the opportunity to experience fast, expressive, and intuitive typing", says Fleksy co-founder and CEO Kosta Eleftheriou. "We believe the best way to do this is to make the app free for everyone". This serves as an admission that, without going freemium, the app's popularity would suffer in the long run had it continued as a paid offering.
This is great news for those wanting to get Fleksy from now on, but what about those who have already paid for the keyboard? Well, they will receive new themes and extension slots worth $8 as a free gift. Fleksy will continue to offer in-app purchases for those who wish to upgrade the keyboard.
Fleksy adds that the change to freemium is not the only one, with the app gaining an improved rich content view and better assistance with GIFs and stickers, among other things -- there are lots of other changes listed on Amazon's Appstore, Apple's App Store and Google's Play.