Microsoft releases Office 2016 for Mac for Office 365 subscribers; standalone version releases in September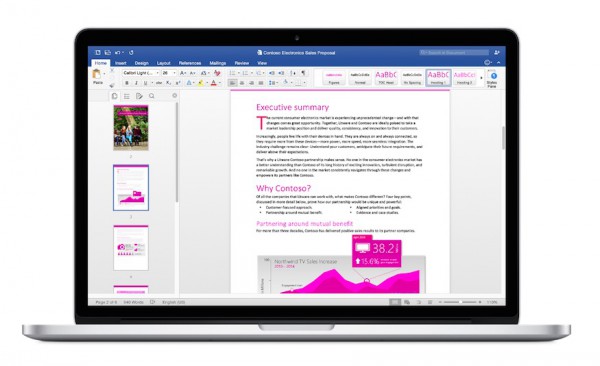 After testing its productivity suite for more than four months and pushing seven updates to it, Microsoft today announces that it is releasing Office 2016 for Mac users. Available in 139 countries and in 16 languages, the productivity suite is now ready for Office 365 subscribers to snag. Those who want a standalone version of it will have to wait till September, however.
In its latest version of Office, the company is betting on the cloud power and integration. It says that with Office 2016, users will be able to access their documents "anytime, anywhere, and on any device". Office 2016 integrates with a number of popular services including Office 365, of course, as well as OneDrive, OneDrive for Business, and SharePoint.
In a blog post, the company notes that it has received over 100,000 pieces of feedback since releasing the developer preview of Office 2016 on the OS X platform in March earlier this year. The company says that the final version of Office is a lot smoother, more stable, and performance efficient.
While the preview of Office 2016 for Mac was free to use and didn't require an Office 365 subscription, users interested in purchasing the final copy will need that to continue.
Office 365 Personal is priced at $60 per year, Office 365 Home at $80 per year, whereas Office 365 ProPlus will set users back by $12 per month for one year. You can purchase it from office.com/myaccount. If you're a student, you can get a major discount while purchasing Office 2016 for Mac. Just follow this link.