Microsoft ships stand-alone Android Emulator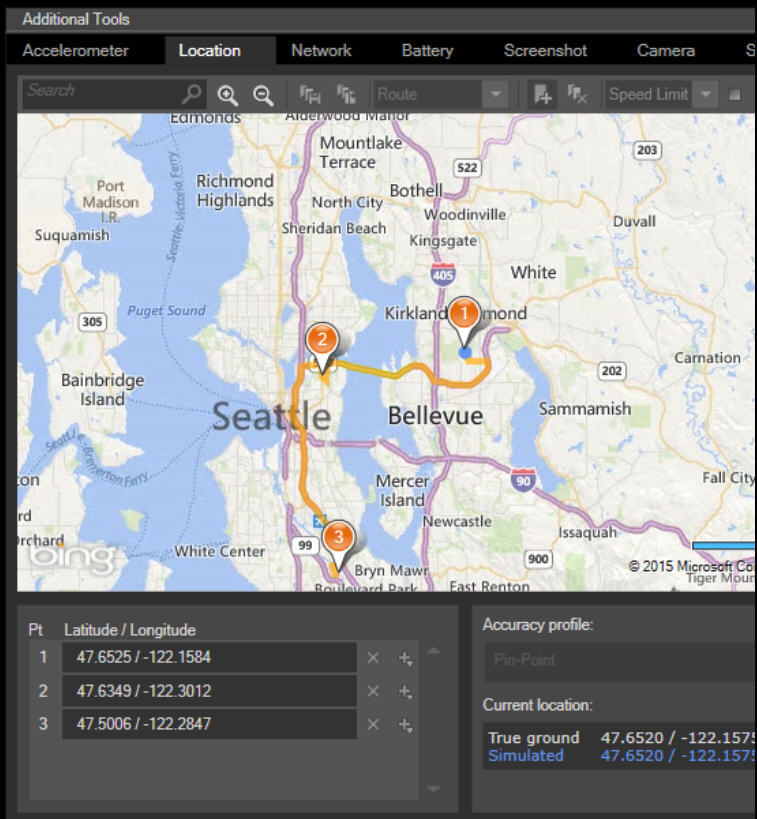 Microsoft has released the final build of Visual Studio Emulator for Android, which despite its name, doesn't install or require Visual Studio: just Windows 8+ with Hyper-V.
The big disadvantage of the package is still the lack of the Play Store. You can only install new apps from their APK files. If you can live with that, the Emulator's benefits start with its range of environments. The package comes with a virtual KitKat phone and tablet, and various other Android versions and form factors are available for download.
Mouse control is excellent. You don't just get left-click for tap, and drag for swipe: there's also a clever right-click/ drag system to simulate multi-touch gestures, even if you don't have a touch screen.
Strong sensor support means you're able to choose your location by clicking on a Bing-sourced map; your front and rear camera feeds may be set to an image, animation or your actual webcam; and you can define the device orientation, whether its standing or flat, its battery charge level and status, even simulate a device shake.
There's real depth here, too. You don't have to set a single location, for instance: it's possible to configure several, and have the package simulate traveling an actual route between them at your preferred speed.
Elsewhere, convenient integration options include setting the SD card location to a folder on the host PC, while a Screenshot button grabs a device image on demand.
Additions from the previous build include more platforms, a command line interface, and the ability to restore a complete set of apps, settings and data to a device by dragging and dropping a zip file.
Overall Visual Studio Emulator for Android is technically excellent, powerful yet also very easy to use. But if you need Google Play, you'll be better off elsewhere.