IFTTT joins the open source community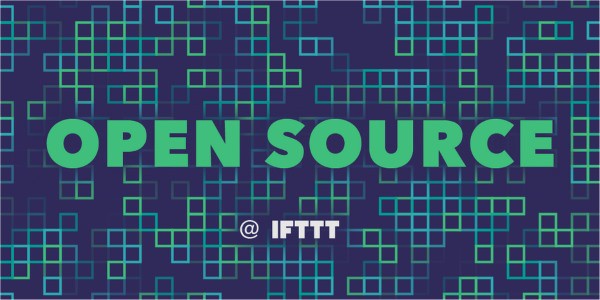 It's not that we're (necessarily) lazy, but technology entices us all to find quicker ways of doing things. The internet is something of a behemoth and there are plenty of tools out there that aim to tame it -- one of which is automation service IFTTT.
Harnessing the power of apps, devices, and the cloud, IFTTT has just unveiled five open source projects. Now available on GitHub, the projects can be used by anyone to integrate IFTTT automation in their apps and services.
Earlier this week Microsoft and Google announced new support for IFTTT, and the availability of five open source projects means that we should see support spreading to a wider range of apps an services. The five projects are:
JazzHands (Objective-C) -- A simple keyframe-based animation framework for UIKit.
RazzleDazzle (Swift) -- A simple keyframe-based animation framework for UIKit in Swift.
Kashmir (Ruby) -- A Ruby DSL that makes caching and serialization a snap.
FASTTTcamera (Objective-C) -- A fast and easy camera framework for iOS with customizable filters.
Jot (Objective-C) -- An iOS framework for easily adding drawings and text to images.
The open-sourcing of project was announced with little fanfare:
We are huge fans of open source at IFTTT. Lately, we've been working hard on a bunch of new open source projects and updates to our existing ones.

Today, we're officially launching Open Source @ IFTTT -- a collection of our team's contributions to the open source community.

Check 'em out, star 'em, and follow us on GitHub for even more.
There may only be five projects to work with at the moment, but the promise of more to come means developers should keep an eye on GitHub to see what the future holds.