Improve your reading experience with the new Kindle Paperwhite [Review]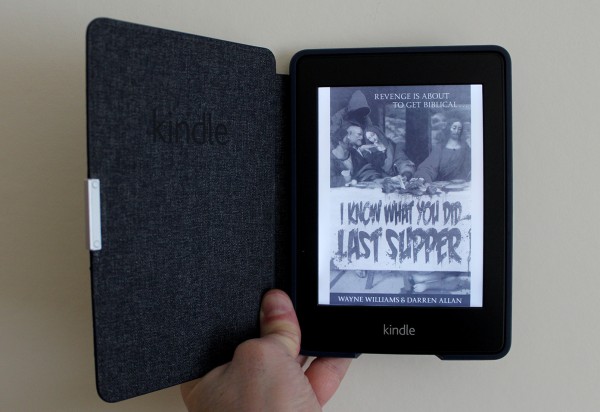 I'm late to the game, switching from a standard Kindle to a Paperwhite. Honestly, there's nothing not to like about the low-end Kindle -- it's priced right and provides a fine reading experience. But just about everything can be improved upon with a bit effort and ingenuity.
That's exactly what Amazon has done. I can't speak for the first generation Paperwhite, I never used it. But the switch from standard to second generation is a world of difference. It's noticeable right away.
It's a Kindle, which means solid and trustworthy with a reliable system. But what is different? Well, the truth is, not much, but that doesn't lessen its value.
After using last year's standard Kindle, I found how it works and the new Paperwhite does nothing to change that. The homescreen will be familiar and a tap in the blank area at the top of the page will still produce the menu, with Home, Settings and more.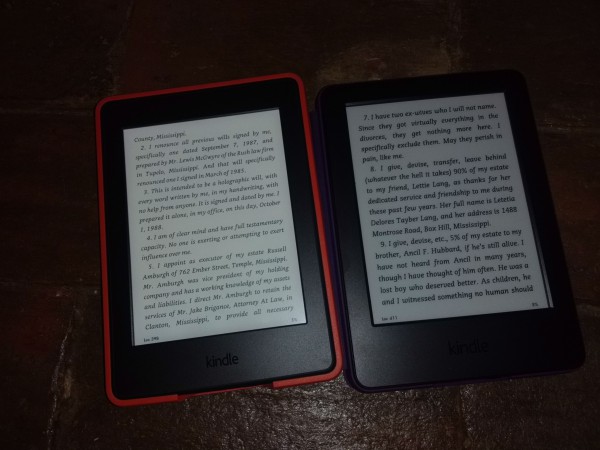 You can also sync your previous device over to it. It's a fairly simple process, but not overly intuitive. You can also buy books from it. You obviously need a linked Amazon account, but you don't buy a Kindle without having that. You can also do a factory reset, also not overly intuitive -- click Menu, then Settings and then Menu again and you'll find the option. That's handy if you're unloading the old model, which I apparently did when my daughter took it away.
So, what's the big thing? That would be the screen. It's much brighter than last year's standard Kindle and the 300 PPI resolution makes reading even simpler than ever before. There's no denying the screen is brighter and clearer, it's naked eye-obvious.
You'll find the interface familiar, though the screen better. It's comforting in a way, as there is no learning curve. That's a plus for any new device, including some which throw that curve ball at you. Amazon kept it simple and to the point, and the point is reading your book. That's why you got it, and the screen is why you may wish to upgrade. The price isn't bad either -- at $119 it won't damage your wallet too badly.