Automate login and bypass the lock screen in Windows 10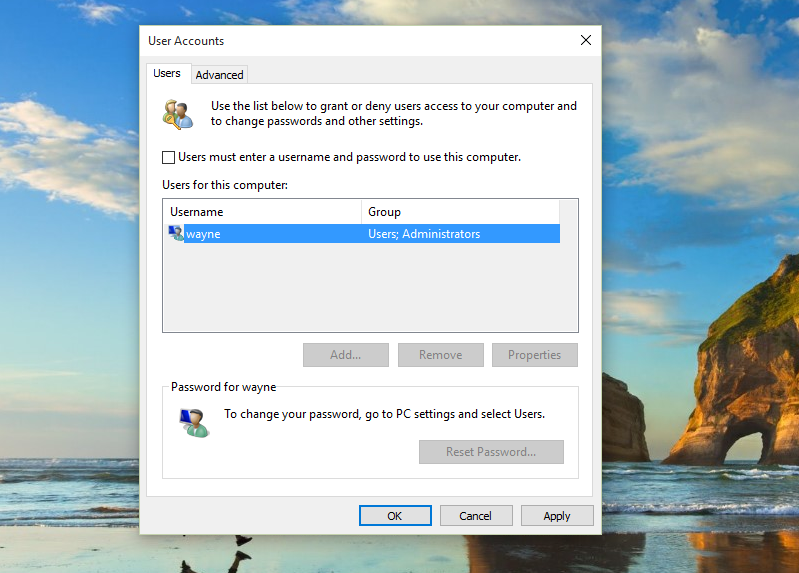 Like Windows 8.x, Windows 10 has been designed with security in mind and requires you to log in before you can start using it. That's fine, and sensible, but if you're the only person using your PC, and you're confident that no one will be able to use it without your permission, or break in to your home and steal it, you might want to skip this stage.
The process of doing so is the same as in Windows 8, and is very simple without the need for registry hacks or complicated trickery.
From the Start menu type 'run'. Click on Run and type 'netplwiz'. OK that and highlight your account. Uncheck 'Users must enter a username and password to use this computer'. Click Apply. Then enter your password and confirm it. Click OK.
Restart your PC and when Windows loads it will automatically log you in. Easy.
If you change your mind and decide you do want the security offered by the password or new PIN feature, repeat the process and check the option forcing users to login.