Microsoft releases Windows DVD Player for Windows 10 -- free for some, but not for others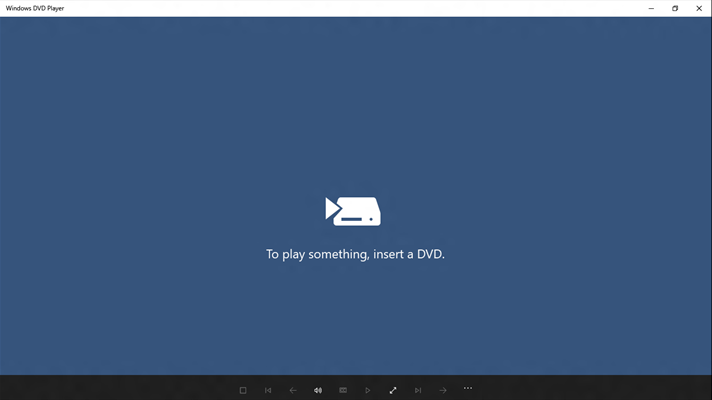 One of the core elements that Microsoft dropped from the latest version of its operating system was Windows Media Center. The software giant softened the blow at the time by stating that it would be releasing a DVD Player as an add-on. Hardly a like-for-like swap, but better than nothing.
True to its word, Microsoft has now made the Windows DVD Player available for all, but while some Windows 10 upgraders will get it for free, others will have to pay $14.99 for the same piece of software. Which camp do you fall into?
If you're upgrading from Windows 7 Ultimate, Professional, Home Premium or Windows 8.1 with Media Center, then you will get Windows DVD Player for free. You don't have to do anything, it will be installed as an automatic Windows Update. Microsoft says you'll be able to get it "free for a limited time", but doesn't say how quickly you need to act. If you upgrade to Windows 10 on July 29 2016, will it still be available? The offer will "end at or before the free Windows 10 upgrade offer", says Microsoft, through a veil of vagueness.
I haven't received the new app yet, but it will surely only be a matter of time. You can check to see if it's there for you by going to Settings from the Start menu, selecting Update & security, and then clicking 'Check for updates'.
If you should have been eligible for the DVD Player but performed a clean install of Windows 10, you will no longer get it, sorry about that.
If your upgrade path means you aren't entitled to get the app for free, you can purchase it from the Microsoft Store for $14.99, but you probably won't want to because, you know, VLC Media Player exists and is not only free, but also far superior.
The list of features offered by the $14.99 DVD Player app are as follows:
Plays DVDs on your PC
Simple controls for disc navigation
Microsoft helpfully points out you'll need a DVD-capable optical drive to use it. It won't play Blu-rays.
If you have questions regarding this app, there's a FAQ you can check out.