Microsoft improves Surface Pro 3 and Pro 2 performance in Windows 10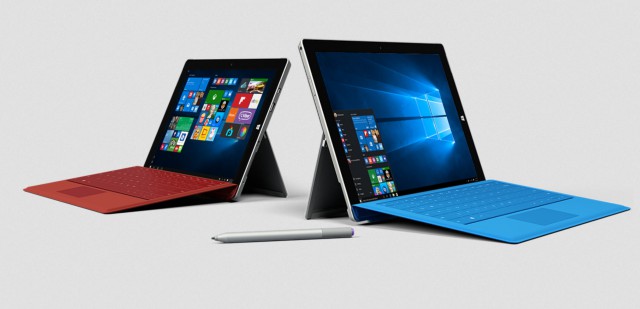 Microsoft frequently releases new firmware updates for its Surface tablets, improving performance and stability, fixing bugs, and adding new features in the process. And, in August 2015, the devices to get the software giant's attention are Surface Pro 3 and Surface Pro 2.
Given that Microsoft rolled out Windows 10 at the end of the last month, the firmware updates that it has now released, including last month's batch, feature enhancements for the new operating system, which is offered as a free upgrade to those who are using Surface Pro 3 and Surface Pro 2.
Naturally, Microsoft expects many folks to upgrade the aforementioned devices to Windows 10, and the latest firmware updates are focused on graphics performance and stability, with improvements touted on both counts.
As always, there is no word on what sort of increases in performance and stability users can expect, but it is fair to assume that we are not talking about huge difference between last month's firmware release and the one that just arrived.
The July 2015 firmware updates for Surface Pro 3 and Surface Pro 2 delivered updated graphics, audio and USB drivers, which are said to improve graphics performance and stability, Cortana integration and power usage, as well as an updated Integration driver for Surface Pro 2 only, which fixes a problem where the tablet would wake, by itself, from sleep.
The latest firmware updates are rolling out now via Windows Update, and, because we are only talking about a single driver update, Microsoft is listing them as "Intel Corporation driver update for Intel(R) HD Graphics Family".