Samsung is giving away paid apps and magazine subscriptions with Note 5 and S6 Edge+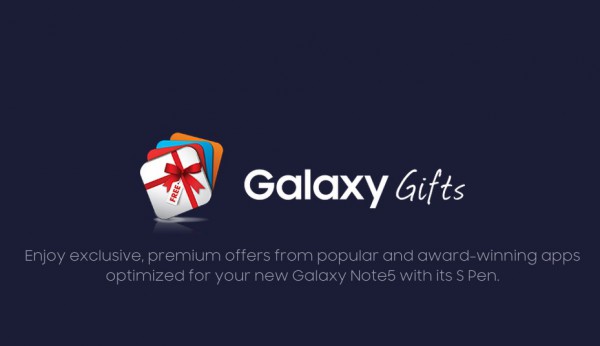 The retail price of the Galaxy Note 5 starts at around $740 (off-contract) and $250 (2-year contract). Similarly, the Samsung Galaxy Edge+ will set you back by at least $820 (sans contract) and $300 (2-year contract). If that seems like a lot of money to you for the said devices, Samsung is offering an interesting set of goodies -- called Galaxy Gifts -- to offset the otherwise a bit pricey label.
The company is giving away a package of premium apps and subscriptions consisting of paid games including Hearthstone: Heroes of Warcraft, Driver Speedboat Paradise, PES Club Manager, and Empire: Four Kingdoms. You also get paid apps like Art Rage, Komoot, and Sketch Book for no extra charge. Worth pointing out that some of these are already free via the Play Store, and the company is taking care of in-app purchases, in such cases.
(See also:  Samsung Galaxy Note 5 and Galaxy S6 Edge+ pricing revealed)
But what's even more exciting is the 6-month free subscription of several popular outlets including The Economist, The Guardian, and the NY Times. Furthermore, you also get one Kindle ebook each month for free, and 6 months Gold for LifeSum, and unlimited access to Scribd.
Moving on, you also get 100 gigs of OneDrive storage for free which is valid for 2 years. You can also save up to $100 using TripAdvisor. To avail this offer, you need to purchase either of the two new devices and use a Samsung account, which is free to create.