Microsoft forcibly downloads Windows 10 whether you want it or not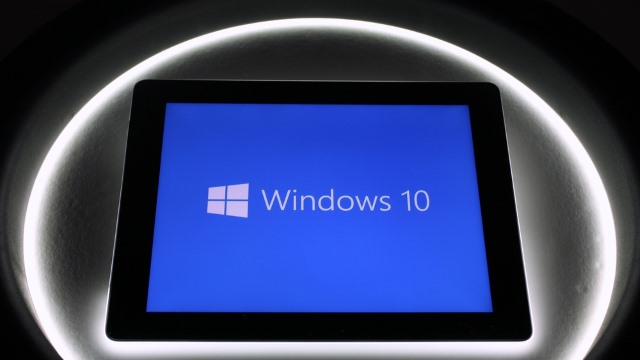 Microsoft has started to download Windows 10 to the computers of Windows 7 and Windows 8.1 users regardless of whether they reserved a copy of the operating system upgrade. Eagle-eyed Windows users have noticed the sudden appearance of a folder called $Windows.~BT, occupying up to 6GB of space.
For anyone who reserved Windows 10, this would make sense, as this is the folder used as a temporary storage location during installation. But it seems Microsoft is trying to foist the operating system on everyone, regardless of whether they have expressed interest in it. On one hand it's a pre-emptive move that could be seen as speeding things up for someone if they should later decide to upgrade, but on the other it is slightly more sinister.
SEE ALSO: How to fix Windows 10's worst problems
Delivered through Windows Update, the massive download is a burden for anyone with a slow or metered internet connection. If you've noticed that your slow connection has been even slower, this could very well be the reason why. You may have absolutely no interest in Windows 10, and not even the slightest urge to upgrade, but Microsoft still thinks it should help you out by downloading the necessary files 'just in case'.
The download is delivered through Windows Update -- the place you would normally expect to find patches, bug fixes, and driver updates, not 6GB of unwanted data. What's particularly interesting is that Microsoft does not even try to pretend that it is not happening. The company really is downloading Windows 10 behind people's backs.
In a statement to The Inquirer, a Microsoft spokesperson said:
For individuals who have chosen to receive automatic updates through Windows Update, we help upgradable devices get ready for Windows 10 by downloading the files they'll need if they decide to upgrade. When the upgrade is ready, the customer will be prompted to install Windows 10 on the device.
We have reached out to Microsoft for further details and we'll update this post when we hear back. In the meantime we'll just ponder what on earth the company thought it was doing. Did it really think that -- in an age where suspicion and privacy concerns abound -- people would be OK with this?
Have you noticed Microsoft trying to force Windows 10 on you?
Photo credit: Stanislaw Mikulski / Shutterstock