Encryptr is a cloud-based password manager and e-wallet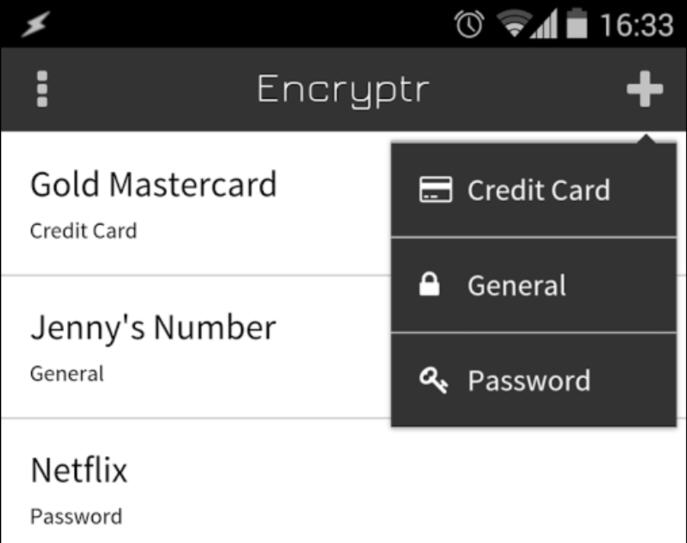 Storing personal data in the cloud makes it convenient to access, but there might be security and privacy concerns. Can anyone else access your information during transmission? On the server? Will the company get hacked one day, compromising your account details?
Encryptr is a cross-platform (Windows, Android, OS X and Linux) cloud-based password manager and e-wallet, which might offer a better way.
The system is based on the zero-knowledge Crypton framework, which means all information is encrypted and decrypted on the client, and it's not accessible on the server, by the app's developers, or someone who might be intercepting your web traffic (no plain text is ever sent across the network).
Surprisingly, you don't even have to provide any personal information to create an Encryptr account. Not your name, or your Facebook account, or your email address. Just enter a user name and a password and you're ready to go.
The Encryptr app itself is very simple. Click an Add button and you're able to enter credit card details, a password, or some general text notes.
Your records are displayed in a list, clicking an item later shows you its contents, and pressing and holding a field -- or double-clicking it, on the desktop app -- copies it to the clipboard.
What you won't get is anything more advanced. There's no great integration with the rest of the system -- no automatic form filling, no drag and drop of data -- and even the Settings dialog has just a single option ("Change Passphrase").
Still, we like the ability to create an account without providing any details, and if you can live with its limited feature set, the system works very well.
Encryptr is a free open-source app for Windows, Android, OS X and Linux.