Satechi Wireless Numeric Keypad available now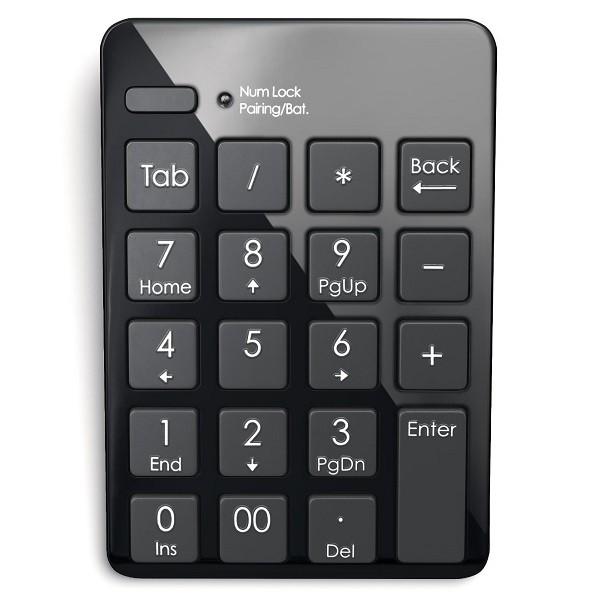 Many laptop keyboards, and some desktop variants, don't have number pads. This is not because people don't use them; quite the contrary. Actually, it is typically due to space constraints -- you cannot fit a full-size keyboard and a number pad on an 11 or 13 inch laptop. Those two sizes have become increasingly popular. Typically, a number pad, or numeric keypad, would be reserved for a 17 inch laptop or the occasional cramped 15.6 variant too.
If you want a number pad for your Surface Pro 3, MacBook or any other Bluetooth-enabled machine, Satechi has a new product that may meet your needs. The Wireless Numeric Keypad can be connected to your machine when needed, and stored away when not. Very cool.
"The Wireless Numeric Keypad features a sleek profile and glossy black finish to complement any workspace, whether stationary or mobile. The slim design of the Wireless Numeric Keypad means users can easily take it with them while on the go, fitting nicely into any backpack or laptop bag", says Satechi.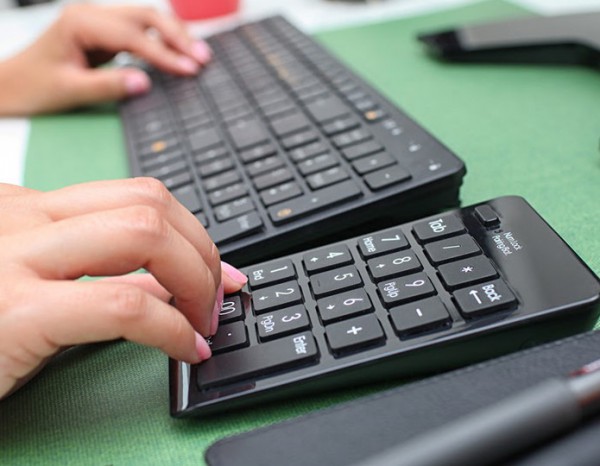 The company further explains that the device "has a wireless Bluetooth range of up to 32 feet and is compatible with any Bluetooth-enabled desktop, laptop or tablet. Equipped with a full keypad with number lock, the Wireless Numeric Keypad will enhance a user's capabilities in an easily portable and reliable way".
The Satechi Wireless Numeric Keypad is a bit pricey at $29.99 (Available at Amazon), but priceless if you have the need. Actually, Satechi has historically sold well-built hardware, and this is likely no exception. Since it connects using Bluetooth, you could end up owning it for many years and using it on many machines.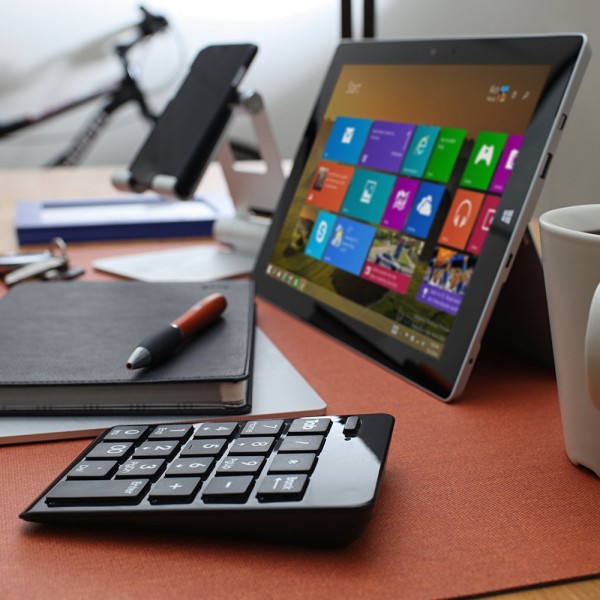 It will definitely work on Windows, OS X and traditional Linux distributions, making it very versatile. Since both Android and iOS support Bluetooth keyboards, this should -- in theory -- work on those operating systems too.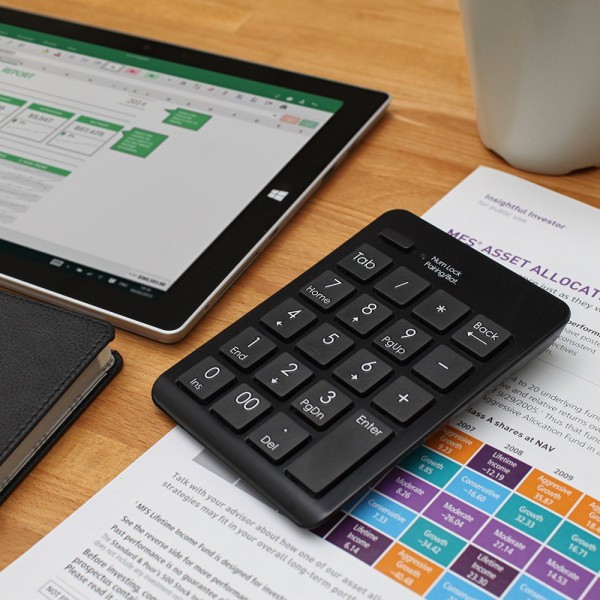 If you are a traveler and prefer disposable batteries for your mobile accessories, you are in luck. The Satechi Wireless Numeric Keypad runs on a single AAA battery. If the power dies, just throw it out and replace it with a fresh AAA -- easily bought at airports and convenience stores.
Do you have a need for a numeric keypad? Will you buy this one? Tell me in the comments.