Facebook Notes transforms into a full-on blogging platform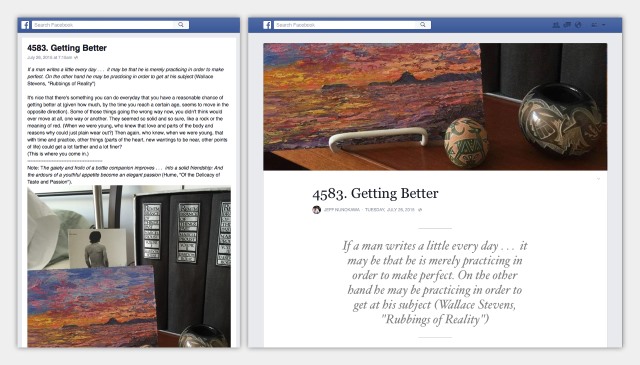 Heard of Facebook Notes? No? It's something that has been around for a while, and provides away to write longer posts, but for some reason it has been largely ignored by Facebook users. The latest update could mean that's about to change.
Seemingly looking to take on the likes of Medium and Blogger, Facebook Notes has been treated to a facelift that makes posts more attractive and introduces new customization options. While Notes used to be (understandably, to some extent) all about the text, now graphics and formatting are given greater prominence.
Just like your Facebook profile, Notes can now feature a cover photo at the top and a minimalist editor is on hand to help beautify your posts. In addition to the cover photo, the update means your post can be littered with any other images you want to include, and you can resize them from within the mini CMS so there's no need to fire up an image editor.
Text formatting options are limited, but all of the essentials are there -- heading, numbered and bulleted lists, pull quotes, and code blocks. As before, the Notes you create can be made public, private, or shared with a limited group of people.
If you're yet to try out Facebook Notes, there's never been a better time to do so -- this could be the start of something new for the social network.