Silent Circle's Blackphone 2 is the most secure Android phone available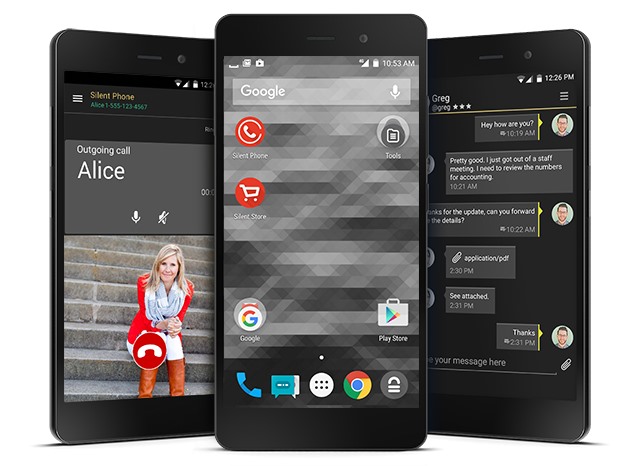 With all of the talk about the iPhone 6s and 6s Plus, and the likes of the Samsung Galaxy S6 edge+, it's easy to forget that there are some genuine alternatives out there. One such smartphone is the Blackphone from the privacy-centric Silent Circle. The original Blackphone caused great excitement, and now the Blackphone 2 is available.
This is a phone that has been built from the ground up with security and privacy in mind. While the Blackphone 2 will appeal to anyone who is concerned about privacy, this time around there is a greater push to appeal to businesses and enterprise, including joining Google's Android for Work program. In terms of specs, opting for the most secure handset on the market does not mean making compromises: this phone is a beast.
Powered by a 1.7GHz Octa-core Qualcomm Snapdragon 615, the Blackphone 2 features 3GB RAM, 32GB of storage, and a microSD slot. There are 13 and 5MP cameras, a beefy Qualcomm Quick Charge 2.0-compatible 3060 mAh battery, a 5.5 inch 2560×1440 display, and the all-important Silent OS 2.0. Based on Lollipop, the operating system grants the user unprecedented control over privacy, security, and permissions, and an encrypted communication platform that is routed through an ultra-secure, cloud-based VPN.
The phone is shipped fully encrypted, and Silent Circle is able to push out updates to its custom operating system without having to wait for carriers to do so. Whether it is used by someone who is just paranoid, or a worker who needs to guarantee the security of communication, data storage, and app usage, the granular permission controls are a welcome change from the limited control offered by Android by default. Here Silent OS 2.0 analyzes the code of apps that are installed to determine everything it is capable of -- you are then given the opportunity to choose which of these you would like to permit.
Silent Circle has a brief video introducing the second iteration of the Blackphone:
Blackphone 2 is available now for $799. The device launches in North America, but will also spread to the UK and the rest of the world shortly.