Samsung hits back at claims that its TVs perform better in tests than in homes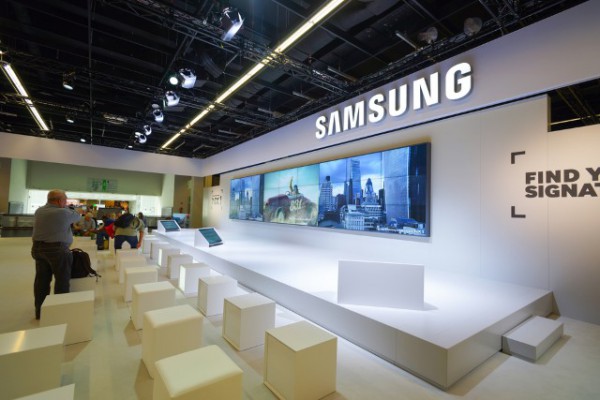 Samsung has denied claims made by The Guardian that its TVs have a special power saving mode which is only used in laboratory testing to give the impression of better energy efficiency. The Guardian reports that independent labs have found Samsung televisions use less power in official testing than in real-world scenarios.
This prompted suspicions -- that echo the allegations levelled at car manufacturer VW -- that TVs have been rigged to perform better in energy efficiency tests. The European commission has promised to investigate any claims of cheating the system, but Samsung is adamant it has done nothing wrong, saying "we firmly reject this suggestion".
The "motion lighting" feature of Samsung TVs is at the heart of the controversy. The feature allows for the automatic adjustment of screen brightness depending on the type of content being displayed. Research group ComplianTV found that in real-world situations, the power-reducing features seen in the labs were not activated. The Guardian says, guardedly:
There is no suggestion that Samsung, the world's biggest TV manufacturer, behaved illegally, although energy efficiency campaigners claim that EU testing procedures are overly generous.
Samsung has issued a strongly-worded statement that denies any suggestion of wrong-doing or playing the system:
Motion lighting is not a test-cheat

Motion lighting is not a setting that only activates during compliance testing. On the contrary, it is a default setting which works both in the lab and at home; delivering energy savings and helping us to reduce our environmental impact.

Motion lighting was introduced in 2011 across all our TVs as part of a range of features we have developed to help reduce the environmental impact of our TV technology. We are immensely proud of these technologies and look forward to innovating further in this area.

If the customer chooses to alter their display settings or switch to a different mode then the feature switches off, which gives our customers a simple choice of whether they choose to prioritize power efficiency or performance in their TV. The setting is explained in all of our instruction manuals, and also features on our website.
Photo credit: Sorbis / Shutterstock