Microsoft partners with YouTube to launch Halo 5: Guardians for Xbox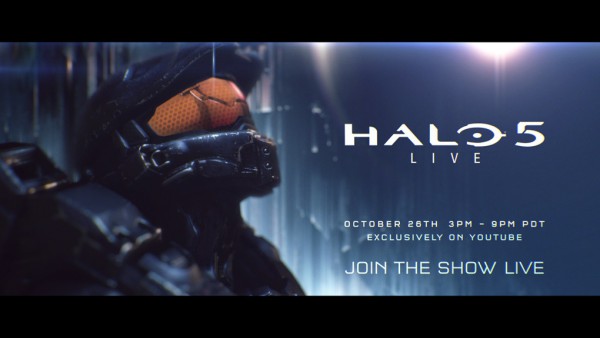 While it isn't always reciprocated, Microsoft does its best to support other platforms, putting its apps on rival mobile operating systems and releasing its videos via Google's YouTube. Now the software giant is planning a big release celebration for the much-anticipated Xbox title Halo 5: Guardians, and will be bringing the festivities directly into the homes of fans.
Today Xbox Live chief Larry Hryb, AKA Major Nelson, announces that Microsoft will utilize YouTube to show "Halo 5: Live," a six-hour live broadcast featuring exclusive gameplay reveals, celebrity appearances, live interviews with the 343 Industries development team and much more.
Hryb will co-host the show which kicks off at 6pm EDT on October 26th. It culminates with the title going on sale at midnight.
"Millions of our fans around the world are waiting in anticipation of the launch of 'Halo 5: Guardians', so we wanted to do something special for them and launch a video game in a way that has never been done before," says Aaron Greenberg, head of games marketing for Xbox. "We are excited to stream the 'Halo 5: Guardians' launch exclusively through YouTube so fans can share in a New Year's Eve-like countdown moment together".
Festivities are planned around the world including such locations as Japan, Australia, New Zealand, the UK and more. Each is designed to pay tribute to the game's biggest fans. More information is available at the Microsoft store Facebook page.