The New York Times embraces virtual reality with NYT VR app and Google Cardboard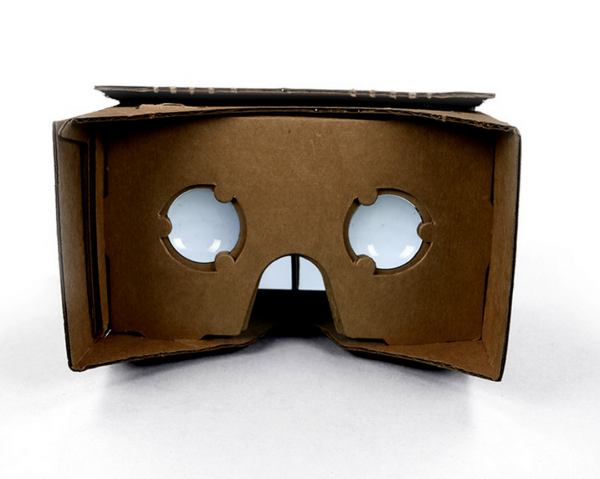 The New York Times is an institution -- one of the most important and respected news outlets in history. While some will decry its pro-liberal stances, even conservatives cannot deny the strong writing and relevant topics.
Today, the news organization takes a very weird, albeit cool, path in its quest to stay relevant in the digital age. Shockingly, it is partnering with Google to embrace virtual reality with a new mobile app called "NYT VR"; I kid you not, folks. The app will require Google Cardboard, which the New York Times will give away to some of its readers as a promotion.
"The New York Times developed the NYT VR app in collaboration with the virtual reality studio IM360. Compatible with iOS 8+ and Android 4.3+, the app supports virtual reality playback for Google Cardboard as well as playback of 360-degree video for mobile touchscreen navigation. The app will be free and available for download in the Google Play and iOS App Stores beginning Nov. 5", says The New York Times.
The Times further says, "the project includes the distribution of more than one million Google Cardboard viewers to home delivery subscribers with their copy of The New York Times the weekend of Nov. 7-8. In addition, Times Insider subscribers and a selection of Times digital subscribers will receive promo codes via email to redeem for a free Google Cardboard viewer, which is simple to use and allows anyone to experience virtual reality with a smartphone".
So will people on the train or sitting at their kitchen tables be reading the newspaper by strapping a smartphone to their faces? No. It will not be the paper formatted for virtual reality, but specific video content instead. The New York times promises some short films and behind-the-scene footage at first, which will hopefully expand if the project proves popular.
The free Google Cardboard kit will only be offered to subscribers. In other words, if you typically buy the paper from a local newsstand or deli, you will be out of luck. With that said, you can always build it yourself or buy a pre-made kit -- it is not too expensive.
Are you excited by this Google and New York Times collaboration? Will you download the app on November 5th? Tell me in the comments.