Vivaldi moves to beta, offers power users a uniquely customizable browser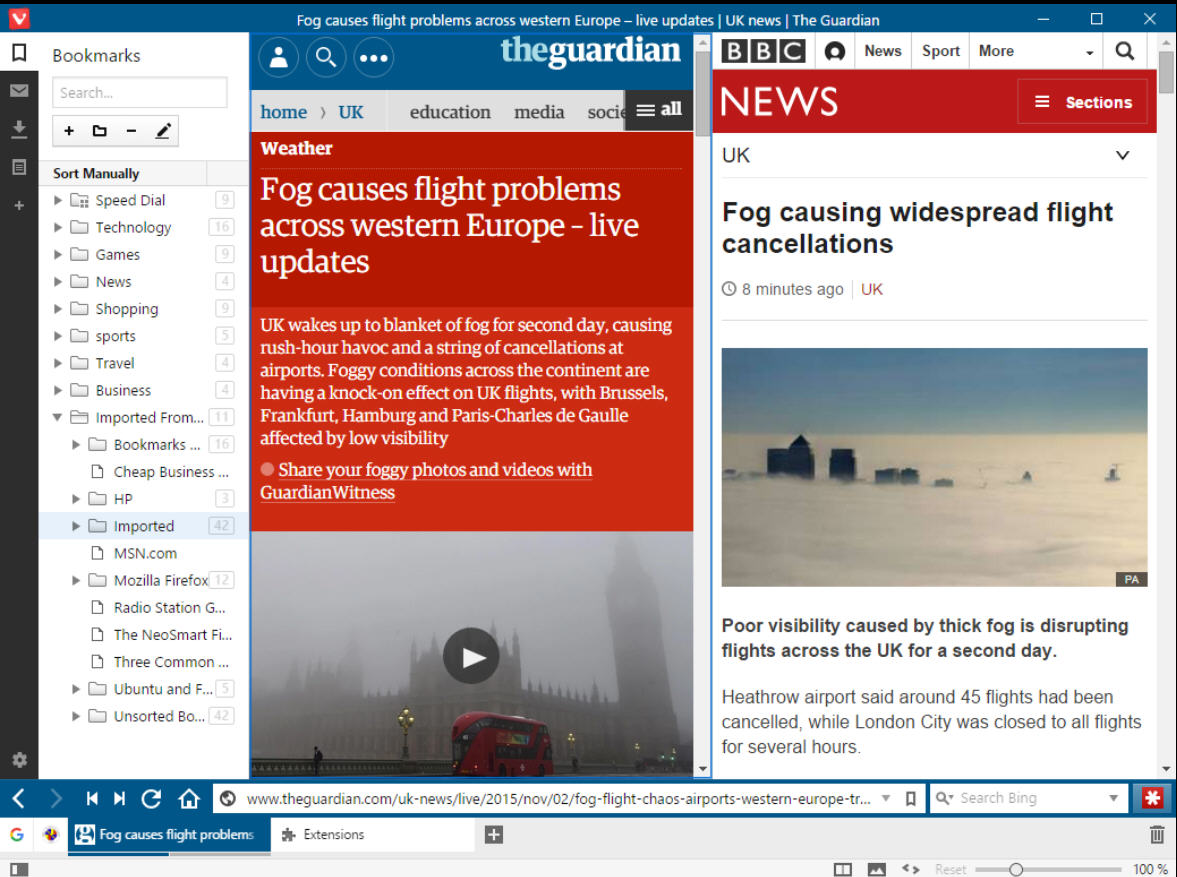 Vivaldi Technologies has unveiled the first beta of its new web browser for power users with the release of Vivaldi Beta. The aim of Vivaldi is to give users unparalleled control over their web browsing experience, and has been developed by a team led by Opera's co-founder, Jon S von Tetzchner.
The alpha releases have been downloaded by more than two million early adopters, but this first beta release is aimed at general users, and among its new features are support for Chrome extensions and web panels.
Vivaldi's big selling point is its customizability. It's built on top of the Chromium engine that powers both Google Chrome and Opera. This ensures performance is decent while allowing the developers time to focus on the browser's functionality and feature set.
This customizability is most clearly demonstrated in the user interface, which is designed to adapt to the user's preferences rather than force them to work with a traditional view, with tabs and address bar across the top of the screen. Instead, the user decides exactly where tabs and other screen elements are placed using the various options under Settings.
Vivaldi also features some unique twists on tab-based browsing, allowing users to stack tabs into groups based on user criteria. These stacks can then be tiled or displayed side-by-side within the browser window for easy switching. A trashcan in the tab bar makes it easy to recover accidentally closed tabs.
Power users are also catered for with Quick Commands, which combine keyboard shortcuts with a command-line interface that allows users to access key browser functions through written commands – just type [F2], start typing and then select from the available commands. Vivaldi supports mouse gestures for those who prefer them too.
Vivaldi also features a Speed Dial function -- just one of many nods to its Opera roots -- as well as a tool for taking notes and tools for quickly taking, viewing and managing bookmarks. All of these commands are accessible from a side panel.
New to the beta is support for web panels, allowing users to place frequently accessed online resources, such as news feeds, weather forecasts or other web links that can be viewed alongside the currently open web page.
The browser's look is also designed to adapt to the website users are currently viewing, altering its color scheme to match.
The beta introduces a number of new features, most notably improved support for extensions -- thanks to Vivaldi's Chromium engine, it's now capable of supporting "most extensions made for Chrome", according to the press release. Type vivaldi://extensions into the Address bar to manage these and obtain more via the Google Chrome store.
Other new features introduced since the fourth major alpha release in July include Chromeless UI, visual navigation for Tabs, a Private window, page loading progress indicator, typed history list, smooth scrolling, Geolocation support and support for HTML5 h.264 media.
Vivaldi Beta is available now as a free download for Windows, Mac and Linux. Users can import data from a variety of browsers, including Chrome, Opera (old and new versions), and Internet Explorer, but not Firefox (a HTML option is available instead).