Microsoft and Red Hat announce enterprise cloud partnership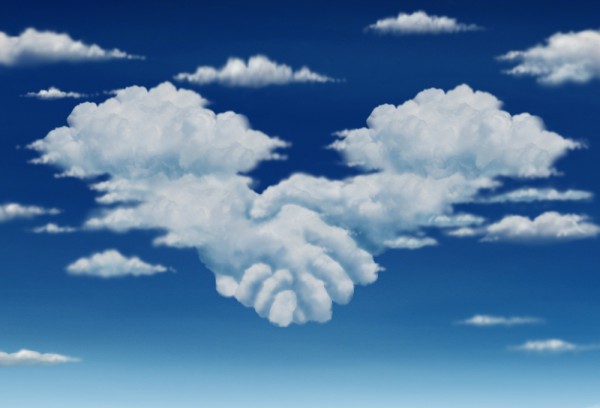 Microsoft Azure is set to become a Red Hat Certified Cloud and Service Provider as part of a new partnership announced today.
The tie up between Microsoft and the leading open source provider means Red Hat Enterprise Linux will be offered as the preferred choice for enterprise Linux workloads on Azure.
The two companies are also working together to address common enterprise, independent software vendor (ISV) and developer needs for building, deploying and managing applications on Red Hat software across private and public clouds.
Writing on the Red Hat blog, Paul Cormier, president, Products and Technologies says, "Today, it is incredibly likely that where you once found 'Red Hat shops' and 'Microsoft shops,' you'll find heterogeneous environments that include solutions from both companies. We heard from customers and partners that they wanted our solutions to work together -- with consistent APIs, frameworks, management, and platforms. They not only wanted Red Hat offerings on Microsoft Azure, they wanted to be able to build .NET applications on infrastructure powered by Red Hat Enterprise Linux, including OpenShift, Red Hat Enterprise Linux Atomic Host, and Red Hat Enterprise Linux OpenStack Platform".
Other fruits of the partnership will include cross-platform, cross-company support spanning the Microsoft and Red Hat offerings. Support teams will be located on the same premises, enabling them to offer a simple, seamless and fast experience to customers.
Red Hat's CloudForms IaaS offering will operate with Microsoft Azure and Microsoft System Center Virtual Machine Manager, giving CloudForms customers the ability to manage Red Hat Enterprise Linux on both Hyper-V and Azure. Support for managing Azure workloads from Red Hat CloudForms is expected to be added in the next few months, extending the existing System Center capabilities.
In addition developers will have access to .NET technologies across Red Hat offerings, including Red Hat OpenShift and Red Hat Enterprise Linux, jointly backed by Microsoft and Red Hat. Red Hat Enterprise Linux will be the primary development and reference operating system for .NET Core on Linux.
"This partnership is a powerful win for enterprises, ISVs and developers," says Scott Guthrie, executive vice president for Microsoft's Cloud and Enterprise division. "With this partnership, we are expanding our commitment to offering unmatched choice and flexibility in the cloud today, meeting customers where they are so they can do more with their hybrid cloud deployments -- all while fulfilling the rigorous security and scalability requirements that enterprises demand".
More information about the partnership can be found on the Microsoft blog and the companies will be holding a joint webcast at 11am ET (8am PT) today.
Image Credit: Lightspring / Shutterstock