Want a Pebble Time Round? It's heading to stores and begins shipping soon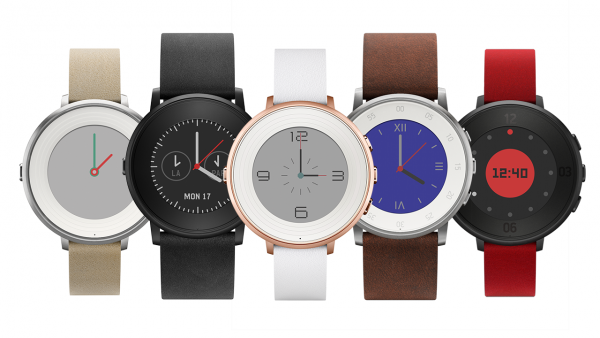 While I have made a bit of fun of the Pebble Time Round's Swatch-type look, that doesn't mean it's a bad product. Honestly Pebble is the product that opened the public's eyes to smartwatches. It wasn't the first, but it set the tone of what to expect with the future of wearable technology.
The round version of the latest watch was creatively called Time and it was a huge hit on Kickstarter when it debuted. The round version came along later and now it's here, hitting retail outlets and ready to start shipping for those who have, or wish to, get it online.
The watch is hitting both Best Buy and Target on November 8th. It will also be available on both retailers online stores, along with Amazon, as well as the manufacturer's site.
"On top of new retail and online availability, shipments for those who pre-ordered Pebble Time Round after our launch announcement in September will start on the 8th as well", Pebble states.
The company bills it as the thinnest and lightest smartwatch on the market. It also promises days long battery life, which, if it lives up to past versions, will be true. It even claims to be the first smartwatch to look good on smaller wrists, avoiding what it calls "the hockey puck look".
Customers can choose a band that fits them -- both in size and style. It retails for $249.99.