Razer announces Naga Chroma MMO gaming mouse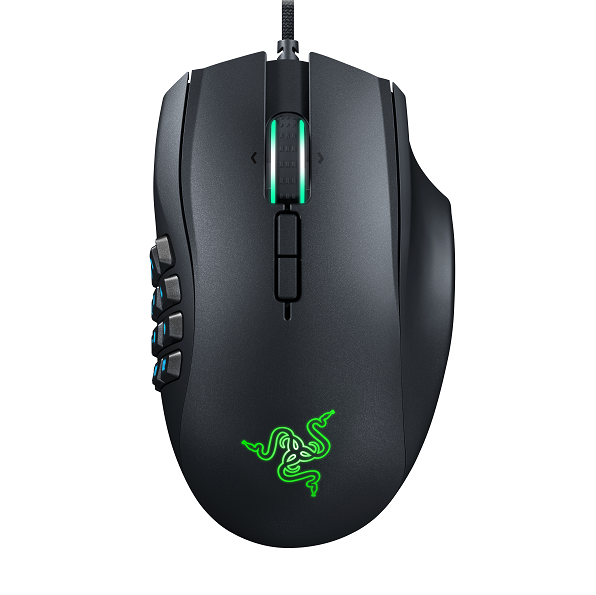 The older I get, the less time I have for video games. Don't misunderstand me, I am not saying I am too mature for gaming; quite the contrary -- I am just as immature as ever! The problem is, as responsibilities mount, there is much less time.
I am quite envious of those people that have hours and days to dedicate to playing in-depth games like MMO's each week. If you are one of these lucky people, Razer has some good news for you; it has refreshed its popular Naga MMO gaming mouse -- now with the added 'Chroma' moniker -- with new features. It, of course, retains its iconic 12 thumb buttons.
"The latest in the Razer line of mice brings the world's most advanced mouse sensor to the world of MMO gaming. The Razer 5G laser sensor is capable of tracking up to true 16,000 DPI in down to 1 DPI increments. This is significant improvement over a current industry standard of 50 DPI increment tracking. The device boasts effectively no interpolation, which is optimized for multi-display setups with ultra-high display resolutions, ideal for immersive MMO gameplay", says Razer.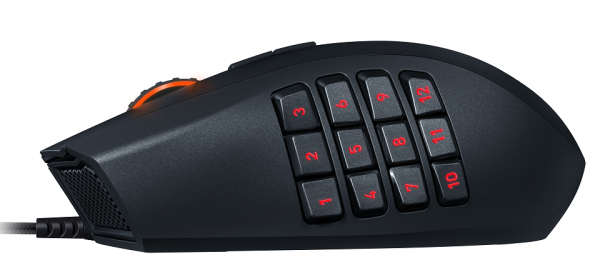 The company further explains, "at the heart of the Razer Naga Chroma is its iconic 12 concave mechanical thumb grid buttons with tactile, audible feedback, optimized specifically for MMO gaming. Each button on the thumb grid ergonomically stands out to allow for blind-finding, letting gamers more easily execute commands".
Razer shares the following features.
Total of 19 MMO optimized programmable buttons
12 button mechanical thumb grid
True 16,000 DPI 5G Laser Sensor, with 0 interpolation
Chroma lighting with 16.8 million customizable color options
Tilt click scroll wheel
Up to 210 inches per second / 50 G acceleration
1000 Hz Ultrapolling / 1 ms response time
Inter-device color synchronization
Razer Synapse enabled
Zero-acoustic Ultraslick mouse feet
2.1 m / 7 ft braided fiber USB cable
Approximate size : 119 mm / 4.68 in (Length) x 75 mm / 2.95 in (Width) x 43 mm / 1.69 in (Height)
Approximate weight: 135 g / 0.30 lbs with cable
While the customizable lighting with 16.8 million colors is undeniably cool, it will not have any impact on actual gaming performance. The real meat of the upgrade is the new sensor. Offering a 16,000 DPI that can be adjusted by 1 DPI increments is insanity -- gamers are going to love this.
If you want to buy this MMO beast, you can get it here for $79.99. Unfortunately, it will not begin shipping until November 16th.