Netrunner Rolling 2015.11 Linux distro is here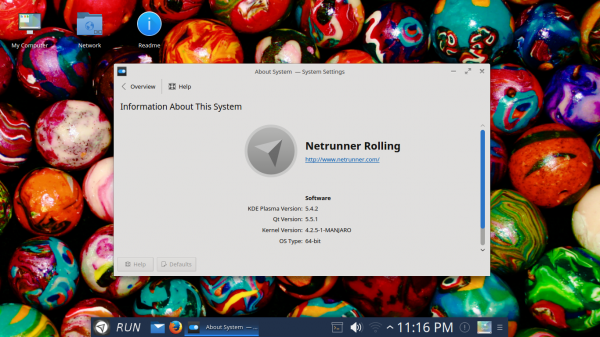 Like many of you, dear BetaNews readers, I use various operating systems throughout the day, such as iOS, Windows and Ubuntu. On the desktop, Linux is my true love. While Ubuntu is the reliable friend that is always there for me, I love other distros too, such as Fedora.
One of my favorite distros, however, is not particularly popular, but it should be. Netrunner is a brilliant KDE-focused operating system that works well for beginners and experts alike. Despite KDE's arguably confusing settings, I really like it as an operating system for someone transitioning from Windows. It feels familiar, is very polished, and comes loaded with great software. The latest version of its Manjaro/Arch-based rolling variant is now available and it looks great. Beginners should sit this out, however, and stick with the more-stable Kubuntu-based variant.
"Netrunner Rolling 2015.11 has been updated with packages from KDE Plasma and KDE Applications. The desktop is at Plasma 5.4.2 together with KDE Applications 15.08.2 and many more applications and libraries updated to their latest versions. Firefox with built-in Plasma-support is at 42.0. Gmusicbrowser and Pidgin now fully integrate into Plasma 5's new systray", says The Netrunner Team.
The team further says, "the 'Look and Feel' settings page now features 2 LNF Themes of Netrunner, so switching between different styles is much easier now while still allowing for customization in full detail. Choose one of the 4 styles under Look and Feel. Rolling 2015.11 also comes with a full new set of wallpapers covering a range of different colors and styles".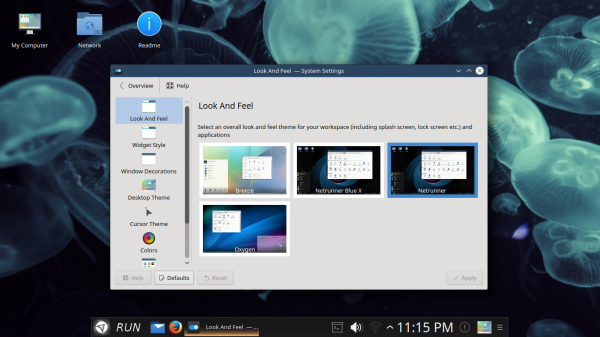 The Netrunner Team shares the following notable package updates.
Linux Kernel 4.2.5
Plasma 5.4.2
Frameworks 5.15 (using Qt5.5.1)
KDE Applications 15.08.2
LibreOffice 5
Virtualbox 5
Kontact 5
Firefox 42.0
Thunderbird 38.3
Gmusicbrowser 1.15
VLC 2.2.1
Kamoso 3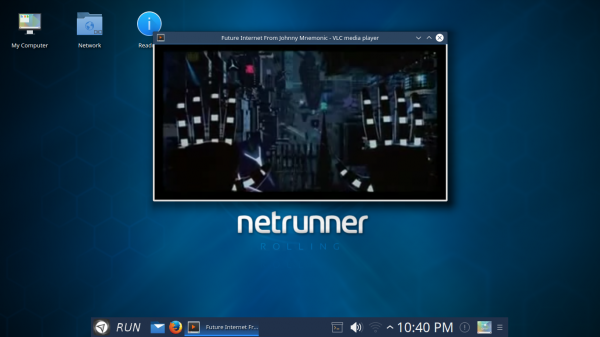 Should you install it? Unless you value bleeding-edge over stability, I would say no. In a production environment, a rolling release operating system could prove costly if something is not tested enough and breaks. With that said, sometimes there is value in consistently having the newest packages depending on needs. In other words, beginners should stay away, but advanced Linux users should really dig this.
Want to give it a go? You can download the 64-bit variant here. Unfortunately, a 32-bit ISO is not yet available. With that said, come-on people -- upgrade your machines! Let's relegate 32-bit computing to the history books already.