Microsoft and Code.org use Minecraft to teach coding to kids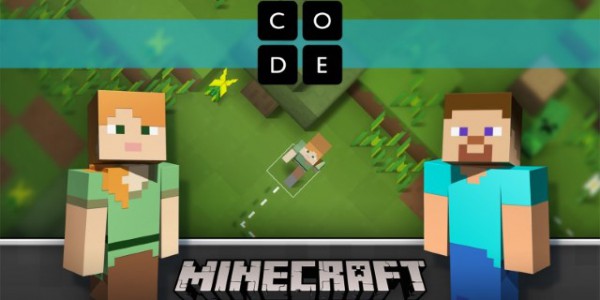 As part of the third Hour of Code, Microsoft has launched a coding tutorial based on Minecraft. The event is part of Computer Science Education Week, which runs from December 7-13 and uses the familiar Minecraft to teach coding to people aged 6 and above.
The tutorial is a collaboration between Microsoft, Code.org, and Mojang AB, the company behind Minecraft. It provides a gentle on-ramp to learning the basics of coding, with a view to inspiring the next generation of developers.
Students are guided through a total of 14 challenges introducing a number of coding concepts using the popular game. Code.org CEO Hadi Partovi says that Minecraft was chosen as a learning tool because it "is a special game that girls and boys alike often can't be pried away from".
Microsoft CEO Satya Nadella says:
A core part of our mission to empower every person on the planet is equipping youth with computational thinking and problem-solving skills to succeed in an increasingly digital world. With 'Minecraft' and Code.org, we aim to spark creativity in the next generation of innovators in a way that is natural, collaborative and fun.
If you fancy trying your hand at the tutorial, you can access it at Code.org.